ENGINEERED BASES FOR SELF-PRIMING PUMPS
15-11-2016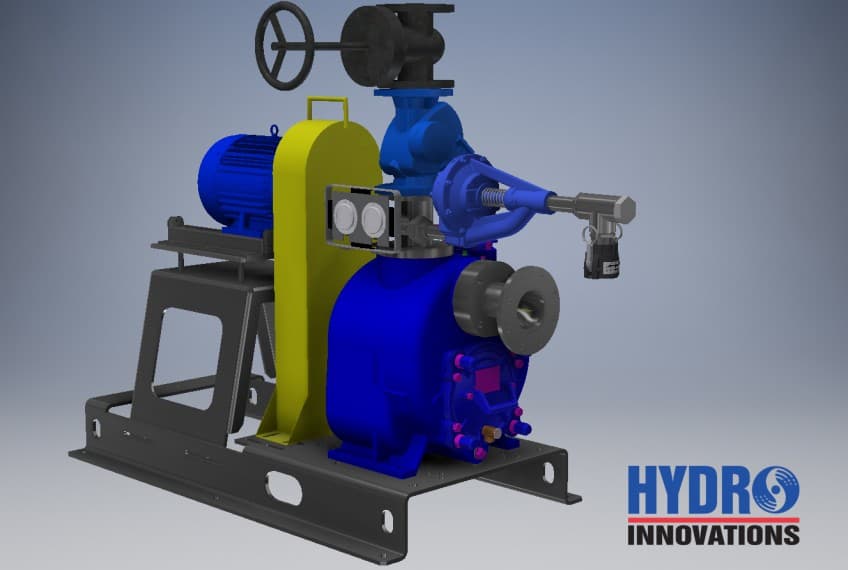 Gorman-Rupp and Hydro Innovations have collaborated to design a series of pump bases that have been specially engineered to house Gorman-Rupp self-priming pumps.
These pump motor bases (PMBs) have been designed using finite analysis software to provide the strength and stability required to safely and securely house a self-priming pump, while simultaneously reducing assembly costs and allowing flexibility in configuration.
The series of bases has three sizes, which can accommodate 1½" pumps right through to 10" pumps with 75kW motors. Each base size can accommodate 2-3 series and 2-3 sizes of pump.
For example, the largest sized PMB can accommodate Gorman-Rupp's T6,T8, T10, U6 and V6 pumps.
The bases come standard in hot-dipped galvanised material, but can be supplied in 316 grade stainless steel as well.
Pumps can be supplied as direct drive, vee-belt "side-by-side", or vee-belt over-mount, giving asset owners a great deal of flexibility in layout footprint.
Gorman-Rupp pumps are individually tailored and packaged onto PMB bases with whatever valves and gauge systems each customer requires.
As part of the design process, a CAD drawing is done of each and every pump-set built by Hydro Innovations to ensure each package meets with client expectations.