Published 14-05-2020
| Article appears in June 2020 Issue
ENERPAC INTRODUCES ONLINE SAFETY LESSONS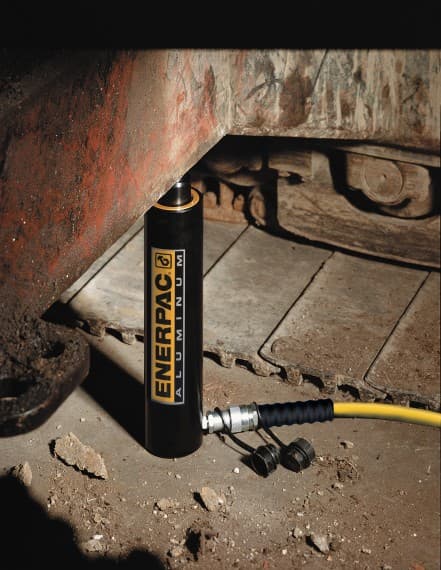 Global hydraulics and safety leader Enerpac is taking its hydraulic safety training lessons online in a new web series.
The sessions, designed to optimise uptime and safety for industries that use powerful hydraulic tools, will allow responsible companies across industry to keep their safety knowledge up to date during the COVID-19 pandemic.
"Many industrial companies are performing essential tasks and continuing to work, and others are adapting rapidly to a changing environment," says Andrew Marsh, Enerpac's channel and product leader in Australasia.
"Whichever the case, we'd like to make our safety training sessions readily available for all. They're typically conducted onsite for the convenience of the customer, but hosting them online makes the most sense right now."
Enerpac's 'Goal Zero' initiative aims for zero harm to employees, customers and end users of both Enerpac and other brands of hydraulic machinery around the world. Marsh says the new safety courses are an important way of achieving that goal by training staff on safety best-practices with hydraulic tools.
The practical training development courses will cover topics including tool inspections and correct usage guidance, optimal maintenance and storage practices, extending tool life and increasing productivity, and spotlighting potentially dangerous practices unique to high-pressure hydraulic tools.
"As a hydraulic technology and safety leader in Australasia for more than 50 years, Enerpac is now taking a further lead in the industry by using online safety courses to deliver immediate benefits by combining local expertise with global knowledge and standards," Marsh says.
"The key outcomes on which we focus are reduced accidents and downtime."
Companies can use the courses to get a head start on safety initiatives before a potential post-COVID-19 activity boom, says Enerpac territory manager for South Australia and Northern Territory Karl Gautam.
"Once everything is back up and running, companies are going to be busy, but safety is always a priority onsite," he says.
"Now is the ideal time to refresh and expand hydraulic tool safety knowledge in preparation for busier days ahead."
Enerpac's online safety courses are open to anyone that uses or supervises hydraulic tool use. For more information, visit www.enerpac.com.