ENERGY FROM WASTE FACT SHEET RELEASED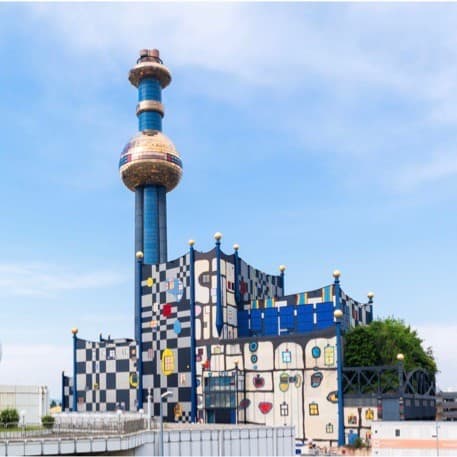 The Waste Management and Resource Recovery Association of Australia (WMRR) and Bioenergy Australia have released the first in a series of Energy from Waste (EfW) fact sheets, aimed at helping the community, the media and politicians navigate an emerging but complex waste management area.
It focuses on thermal treatment and seeks to counter misinformation around EfW as interest grows and momentum builds on the role and benefits of EfW in an integrated waste management system.
Miles Mason, Chair of the WMRR NSW EfW Working Group that developed the fact sheet, notes that waste management and resource recovery has become more interesting in the eyes of the public.
"There is a growing dialogue around waste issues and media coverage is increasing," he says. "However, there is also a lot of misinformation out there. So, this fact sheet answers some of the common questions that often stems from concern due to a lack of easy‐to‐understand information, such as does EfW smell? Is it safe? Does it reduce greenhouse gas emissions, and how does EfW fit in a circular economy? This document is a good starting point in the conversation."
Shaun Rainford, Vice Chair of the Working Group adds, "There is a lot of confusion in this space because there is a varying level of understanding of the terms, concepts, suitable waste types, costs, and more. Additionally, there are different definitions and policies across jurisdictions, adding to the complexity of EfW. As the peak body of the waste management and resource recovery industry, it is WMRR's role to assist in the education and communication piece and provide factual elements to the conversation."
The fact sheet answers the ten most common questions and provides information to show why and how EfW facilities continue to operate safely around the world, including the Spittelau EfW facility in the middle of Vienna, which not only sells electricity directly to its neighbours, provides heating in winter and cooling in summer to residents, but is also regarded as a "popular photographic motif" following a redesign of its façade after a major fire in 1989.
"WMRR and Bioenergy Australia fully support the fundamental principles of waste management and resource recovery and this fact sheet is a balanced document that discusses EfW within the waste management hierarchy, where it has a clear role above disposal," WMRR CEO Gayle Sloan concludes. "It is a useful document to have as jurisdictions around Australia develop EfW policies, and as all stakeholders – governments, industry, community and more – consider the changing face of waste management and resource recovery."
WMRR is the national peak body for all stakeholders in the waste and resource recovery industry, with more than 2000 members across the nation, representing a broad range of business organisations, the three tiers of government, universities and NGOs.
Its members are involved in a range of important waste management and resource recovery activities within the Australian economy, including community engagement and education, infrastructure investment and operations, collection, manufacturing of valuable products from resource recovered materials, energy recovery, and responsible management of residual materials.