Energy shock: business hit hard by rising prices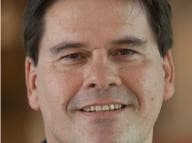 Innes Willox … 'mounting pressure'
Australian business is under mounting pressure from rising energy prices, a new Australian Industry Group report has revealed.
The Ai Group report Energy Shock: Pressure Mounts for Efficiency Action surveyed more than 300 businesses across the economy.
Business were asked to supply information about their use of energy (electricity, gas and liquid fuels), their management of electricity costs and energy efficiency practices and their views on policies to encourage additional action in these areas.
"Survey findings indicate that respondents' expenditure on energy as a percentage of turnover increased by 10 per cent between 2008 and 2011, said AiGroup CEO Innes Willox.
"Regulators project that retail electricity prices for small users will have risen 37 per cent between 2010 and 2013, with the two biggest factors being network costs which added 15 percentage points and carbon pricing which contributed about 8 percentage points," he said. 
"This suggests the business spend on energy will grow in both absolute and relative importance (currently 46 per cent spend less than 1 per cent of turnover on energy, 27 per cent spend 1-2 per cent, and 26 per cent spend more than 2 per cent). These impacts will be compounded by the challenging conditions facing many non-resource businesses, with costs rising and with revenue and profit margins being squeezed."
Mr Willox said many businesses were now starting to feel these strains.
"Most respondents described energy costs as a major expense, he said. "This appears to have been a catalyst for action by businesses to improve their energy efficiency, although most businesses will need to do more to blunt the impacts of rising energy prices." 
The full report is available at: http://www.aigroup.com.au/policy/reports