Energy saving Powerstar system on rise in Australia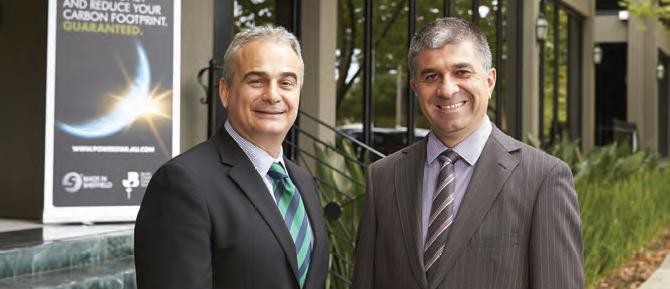 EMSc (Australia) Pty Ltd, the Australian based subsidiary of UK-based EMSc, has established a new office in Melbourne to meet the growing demand for its marketleading Powerstar voltage optimisation system in Australia.
This follows the overwhelming success Powerstar has achieved in Australia over the past few years through direct and indirect representation.
Powerstar is a unique triple wound voltage optimisation system that systematically reduces a site's voltage to correct operational level and cleans the supply to reduce electricity consumption and improve a company's carbon footprint.
Offering both electronic-dynamic (MAX versions) and fixed optimisation solutions, Powerstar is the only voltage optimisation system in the world with a patent on its design, and offers clients guaranteed savings and average payback periods of just 3-5 years.
As part of its expansion strategy, the company is looking at establishing partnerships with a number of energy consultants and third party distributors to help promote and sell Powerstar. The company will be exhibiting at the All-Energy Australia event from October 9-10.
Former Swire Cold Storage executive Sam Czyczelis has been appointed general manager of the Australian operation.
Swire Cold Storage has installed 10 Powerstar units across the country with sizes from 575 kVA to 1500 kVA to reduce energy consumption and carbon emissions.
Mr Arthur Savidis has been appointed sales engineer and will oversee Powerstar's installations into premises such as government buildings, education facilities, hotels, recreation and sporting clubs, cold storage/refrigerated sites, manufacturers, retailers and supermarkets.
In Australia Powerstar is used by several major companies including Coles Supermarkets, Coles Express, numerous councils and many other small and large power users amongst our client base.
Powerstar has been fully designed and manufactured in the UK for over 10 years and has been granted the renowned Made In Sheffield accolade in acknowledgement of the manufacturing quality.
Along with Australia, Powerstar is exported to around 20 countries including South Africa, United Arab Emirates (UAE), Germany, Austria, Switzerland, Cyprus, Greece, Malta, Spain and Poland.
Powerstar
Ph: 1300 659 463