Published 19-08-2019
| Article appears in August 2019 Issue
ENERGY-SAVING COMPRESSORS WORK TO PIONEER PLASTICS RECYCLING IN AUSTRALIA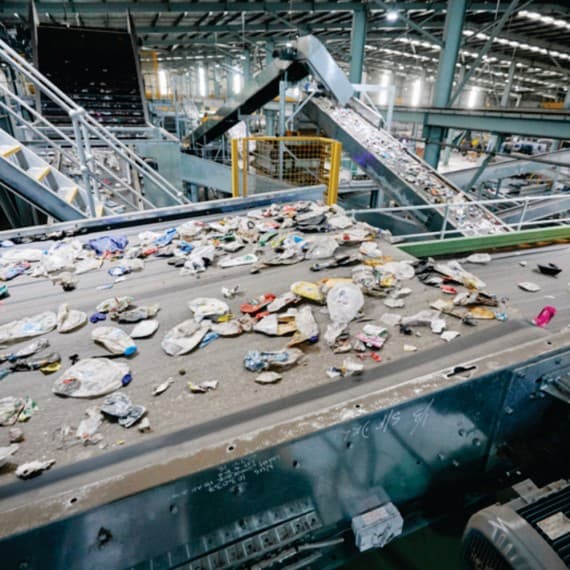 The decision by China not to accept our plastics waste was always going to create difficulties within Australia where, it would seem, we are far behind in developing our own solutions to home born waste treatment problems. However at least one forward-thinking entrepreneur recognised it as a business opportunity.
With an insight into China's new, strict waste processing policy changes in 2018 restricting the import of waste for recycling, local businessman, Harry Wang realised that there would be a huge demand for a specialised solution to Australia's waste treatment problems.
After some 18 months of exhaustive research and development, Wang, founder of an Australian financial company, invested $20 million including a $500,000 commitment from the state government and his personal resources in establishing a state of the art plant in Somerton, Victoria with an initial processing capability of 70,000 tonnes of plastic waste materials per year, equivalent to nearly half of all plastics recycled in Victoria.
Prior to the recent opening of AC Polymers, most of Australia's waste plastics were shipped overseas for processing to return to us as imported products.
Harry Wang imported the very latest specialised machinery from the USA that uses technology including robotics and laser identification. Precision compressed air jets sort the different types of plastic, and artificial intelligence is utilised to further refine the process.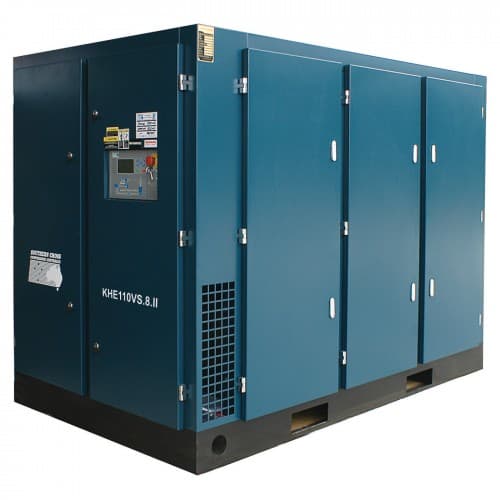 Two large air compressors sourced from Southern Cross Compressors (Australia) were installed to provide the power to run these high-tech sorting and processing machines. AC Polymers chose the 110kW 2-stage compressors for the high-quality air they delivered with variable output on demand, as well as being extremely energy efficient and reliable. The compressors also come with an extended performance warranty and an exclusive lifetime warranty on the airend.
Kevin Smith is Chief Operations Officer at AC Polymers. He says: "In keeping with our commitment to environmental sustainability, we also wanted compressors that gave us the required output and more but were highly efficient in minimising our energy costs. To date, we couldn't be happier with their performance and our service contract with Southern Cross we expect will ensure a reliable supply of compressed air power for the plant now and in the future."
The process involves transforming large quantities of low-value contaminated mixed plastics from households, commercial and industrial waste into high-quality commodities that can go directly back into the manufacture of new products. This involves sorting and cleaning plastic by polymer type specific to customer requirements, with the end result being a high-quality plastic flake that can be sold and made into more plastic products.
"The demand is huge and still growing," says Wang. "Most of our products will be sold locally in Australia. More than half of that will be in Victoria."
With new regulations, forcing manufacturers to use a percentage of recycled materials and costing more to use virgin materials, there is already a great demand for recycled, reusable raw plastic inputs and it is expected that need will continue to grow in the coming years.
The business sources mixed plastics from materials recovery facilities. Much of the feedstock consists of plastic beverage containers as well as containers for cleaning products and foodstuffs.
Unfortunately, while there is plenty of product available, much of the plastic that should be recycled is still going to landfill. Better education about what can be recycled and how it should be separated before being put out for collection would help make even more plastic available for reuse.
Once items are sorted and grouped according to their particular polymers, they are thoroughly washed then chopped into small plastic flakes that are sold on to manufacturers to make products.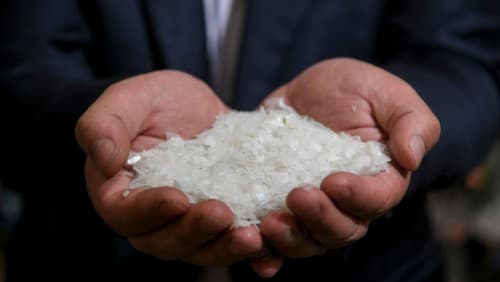 Most of the products made using the flakes are the same as those fed into the plant: water and soft drink bottles. The next biggest use is for food containers and plastic trays, followed by fencing, packaging, outdoor furniture, pipes and other construction materials and clothes.
"As long as they are in the recycle system they can be recycled again," says Wang. "It really depends on the strength and the quality of the raw, virgin material, how many times you can recycle. The circle is endless."
"We are big supporters of reducing plastic pollution as a first step, but while there is still plastic to be recycled we should be doing our best to capture what we can. We should treat plastic like gold. It is a precious resource that can be used in production again and again," says Wang.
The recycling plant will be powered by renewable energy produced from Goldwind Australia's wind farm near Ballarat.
Advanced Circular Polymers
1300 066 666
www.acpolymers.com.au
Southern Cross Compressors
1300 098 901
www.southerncrossaircompressors.com.au