ENERGY RESOURCES GROWTH CENTRE LAUNCHED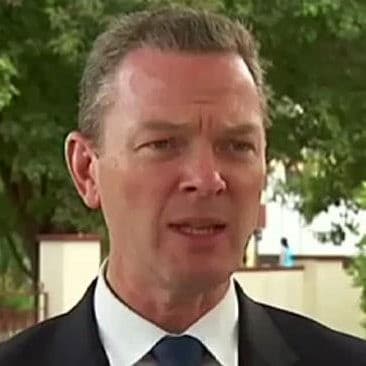 A new Growth Centre established by the Australian Government will drive innovation, competitiveness and productivity across the oil, gas, coal and uranium sectors.
The Oil, Gas and Energy Resources Growth Centre, to be known as National Energy Resources Australia (NERA), will promote collaboration and innovation across the energy resources sector.
Minister for Industry, Innovation and Science Christopher Pyne said the Australian Government was investing $15.4 million over four years in the growth centre.
"This Growth Centre will focus on harnessing the sector's existing competitive strengths, embracing innovation and putting research to work," Mr Pyne said.
"The Growth Centre will work closely with researchers from universities, CSIRO and Cooperative Research Centres to build links with business and industry organisations."
"Importantly it will also promote industry-led research in priority areas by facilitating deeper engagement between industry and researchers."
Minister for Energy, Resources and Northern Australia, Josh Frydenberg, said the Growth Centre would help position Australia's energy and resources sector for the next wave of investment.
"Australia's energy and resources sectors make a vital contribution to the Australian economy. During this challenging time, the Growth Centre will drive collaboration and innovation, and direct research to industry needs, ultimately improving productivity to ensure Australia remains globally competitive," Mr Frydenberg said.
The Growth Centre is chaired by experienced oil and gas industry executive, Ken Fitzpatrick, with a strong board and management team drawn from across the oil, gas, coal seam gas, coal and uranium industries and their service providers.
The Growth Centre will have national reach and focus. Its Perth headquarters are co-located with the Western Australian Energy Research Alliance (WAERA) at the Australian Resources Research Centre. WAERA is a partnership between CSIRO, Curtin University and the University of Western Australia. The Growth Centre plans to establish nodes in Adelaide and Brisbane.
The Growth Centre is part of the Government's $248 million Industry Growth Centres Initiative, designed to boost Australian industry's innovation, competitiveness and productivity by focusing on areas of competitive strength or strategic priority.
To find out more about the NERA Growth Centre visit: nera.org.au and on the Industry Growth Centres initiative visit: www.business.gov.au/industrygrowthcentres.