ENERGY METER PROVIDES MORE DETAILED INFORMATION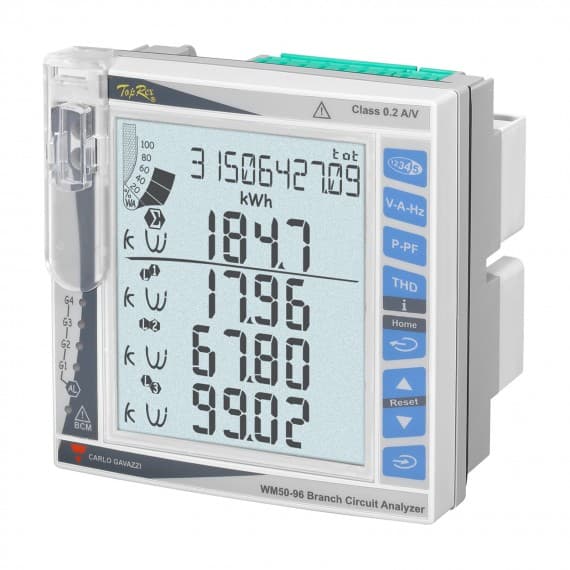 The Carlo Gavazzi WM50 branch circuit energy meter, available now from NHP, is ideal for monitoring individual loads and critical equipment.
Using TCD12 split-core current transducers, which are also designed for retrofit applications, the WM50 can monitor up to 96 current channels for single-, two- and three-phase measurements, providing granular insight into energy usage on each circuit at a greatly reduced measurement cost per channel.
Perfect for applications in power critical environments, this scalable device can be integrated easily with accessory modules that expand its control and communication capacity.
Installation is quick and easy using quick connect cables between the TCD12 split-core CTs and the WM50 meter. And intuitive configuration using Carlo Gavazzi's free to download configurator tool significantly reduces installation time and cost.
NHP Electrical Engineering
1300 NHP NHP
www.nhp.com.au