ENERGY COSTS NEED TO GO DOWN, SAYS GLENCORE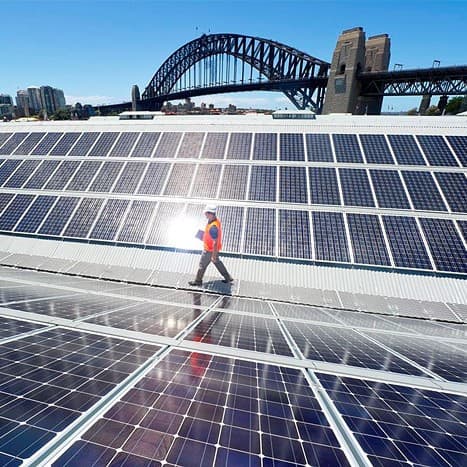 According to Glencore's global head, Peter Fryberg, Australia is headed for a crisis unless it cuts energy prices. 
Specifically, Fryberg places the blame on a combination of failing supply and misplaced government policy, arguing that clean energy restrictions were hobbling economic development. 
"If that means Australia needs to consider a possible delay in meeting its emission reduction targets under the Paris Agreement in order to prioritize energy security and economic prosperity, then its worthy of further discussion," he said. 
Specifically, Fryberg would like to see Australia remove the Renewable Energy Target, and exempt all heavy industry from most clean energy measures. 
"Renewable energy has a role to play in Australia's energy mix, but not at any cost and not at the expense of grid stability, reliability or other energy options," he said. 
He feels that if renewable efforts continue to be pushed by the government, more energy plants will close, fewer replacements will open, and jobs will be lost across the country. 
His announcement comes closely on the heels of an announcement by the ACCC that small businesses had seen unduly high price rorting by energy companies. 
Electricity prices have risen over 80 percent for some businesses after the closure of the Hazelwood coal generator in March, alongside a similar increase in gas prices.