EMPTY CONTAINER HANDLERS COME WITH ON-SITE TECHNICIAN
17-01-2017
by
in
Materials Handling & Equipment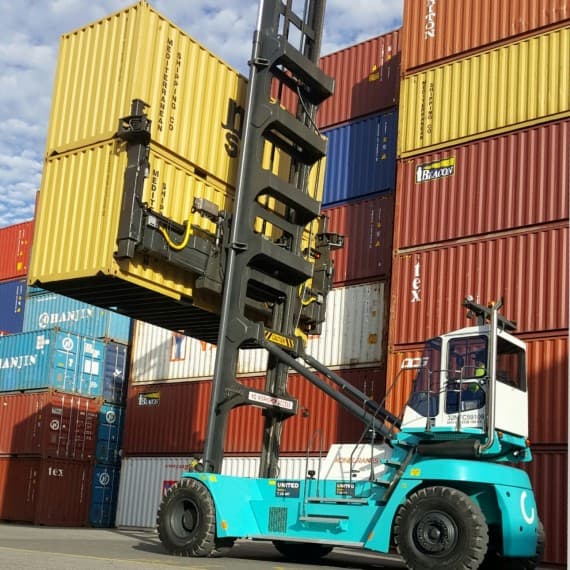 In a non-stop industry like container handling, efficiency is king and downtime can be costly. One company that knows this first-hand is Port of Melbourne- based CC Containers, which prides itself on efficiency, reliability and safety.
CC Containers selected United Forklift and Access Solutions to provide the company with Konecranes empty container handling lift trucks to expand its container handling fleet with world-class equipment built tough to cope with high-pace demands and to optimise efficiency for its customers.
United Forklift and Access Solutions – which is national distributor for Konecranes forklift and container-handling equipment – also backed the new technology with a dedicated full-time technician on-site for the maintenance, repair and upkeep of the new units, as well as other existing units.
United supplied a total of five Konecranes SMV empty container handlers to suit CC Container's expanding operational needs.
"The container handlers are reliable robust pieces of equipment," said David Muir, Managing Director of CC Containers, whose company places a high emphasis on standards of reliability and safety.
"The other major bonus for us is that the drivers like using them. They have good visibility and comfort and are easy to use, which makes a big difference to staff performance," says Muir.
In addition to the advanced container handling technologies, United also provided CC Containers with an experienced full-time technician, Gene Roberts, who is on-site and can respond to any maintenance or repair issues quickly and effectively.
United Forklift and Access Solutions
1300 852 730
www.unitedequipment.com.au