Employers slam apprentice wage rises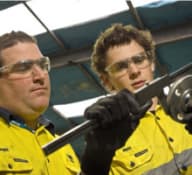 The Fair Work Commission's decision to substantially increase the wages of new apprentices has been welcomed by unions and slammed by employers.
The decision, handed down last week by the Fair Work Commission doubles pay rates for some apprentices employed in a number of trades.
The Commission maintains increased apprentice wages are of benefit for both apprentices and employees.
But business groups said trades such as building, plumbing and electrics would be hurt by the increases, as well as hairdressers and butchers and bakers employed on retail awards.
Australian Industry Group chief executive Innes Willox said manufacturing would be affected.
First-year wages for an apprentice who has finished year 12 will rise by $31 a week to $398.50 and $44.13 to $470.93 for second year apprentices.
The pay rises will be brought in over two years, with the wage of a first-year apprentice electrician who has completed year 12 jumping from $289 to $398 a week.
A first-year adult apprentice electrician, aged over 21 when starting their trade, will double from $289 to $579 a week.
Although not due to come into force until January 1, 2014, and due to be phased in over a year, "there is a risk that the higher rates will have negative employment effects", Mr Willox said.
"Hopefully the big increases which will apply to first and second year apprentice wage rates from next year will not impact on apprentice numbers which are already under pressure."
To lessen the burden on employers, the increase will only apply to apprentices who start training next year and not the 515,000 apprentices currently in training. Employers will be able to pay the increases in two instalments, on January 2014 and from January 2015.
Australian Chamber of Commerce and Industry employment and training director Jenny Lambert said the decision was further evidence the industrial relations system had swung too far in favour of unions.
Master Builders Australia chief executive Wilhelm Harnisch said pay rates for new first and second-year apprentices would rise 20 per cent, "locking thousands of young Australians out of rewarding careers . . . over the next decade."
However the union movement has welcomed the decision.
ACTU secretary Dave Oliver said the increases were a great outcome for apprentices and the broader economy.
"Current wages see apprentices barely able to meet living costs; they are considerably less than other job options and barely more than the Newstart allowance," he said.
The decision would result in more people completing vocational training and boost the skill level of Australia's workforce.
Electrical Trades Union (ETU) secretary Allen Hicks says research has identified low pay rates as a major contributor to low retention rates, resulting in 40 per cent of apprentices failing to complete their training.
"When a first year apprentice is earning just over half the pay of a workers at a fast-food restaurant, there's no surprise that many are forced to drop out of their training," Mr Hicks said.
Mr Hicks said the pay decision is wonderful news for existing apprentices, or anyone considering entering a trade.