EMPLOYERS CALL FOR URGENT CHANGES TO UNFAIR DISMISSAL LAWS
03-03-2016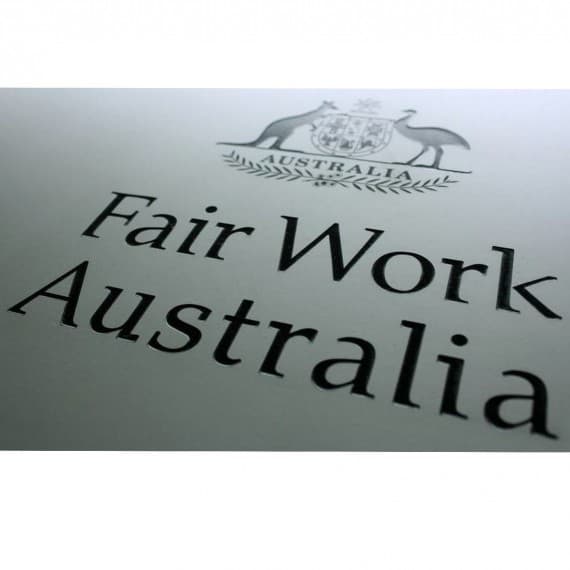 A growing band of Australian manufacturers is calling on the Federal Government to "soften" unfair dismissal laws, which they claim have had a devastating affect on small business.
One managing director that has been operating an Australian company for more than 40 years says employers have had enough.
"All we want is a level playing field," he said.
"The current unfair dismissal laws are weighted unevenly toward the employee.
"It's just not equitable."
And the issue is fast reaching boiling point.
Industry Update contacted several prominent industry executives for comment.
Each senior executive asked not to be named for fear of identifying staff members, but all agreed that the current laws are strongly biased toward employees.
Another employer contacted by Industry Update claimed the current unfair dismissal laws are so complex that neither employers nor employees fully understand them.
"We want the laws to be simplified so everyone knows where they stand," the employer said.
However, unions say any watering down of unfair dismissal laws would disadvantage "hundreds of thousands" of manufacturing workers.
Paul Bastian, the national secretary of the Australian Manufacturers Workers Union says any move to water down unfair dismissal laws would expose manufacturing workers to unscrupulous treatment by bad employers.
"We believe the current laws strike the right balance and would oppose any move to see them wound back," Mr Bastian said.
Between January and September 2015, there were 11,137 unfair dismissal claims lodged, according to Fair Work Commission statistics.
This is almost 500 claims more than the same period in the previous year.
Following the 2013 election the federal government asked the Productivity Commission to conduct a review of the workplace relations system "to ensure the Fair Work laws worked for all Australians."
The 12 month review involved extensive public consultation and received over 350 submissions from individual employees, employers, unions and social groups.
The Productivity Commission's final report was tabled in Parliament in December last year.
The Commission found there were problems with the current system, but called for its repair rather than its replacement.
The Productivity Commission has made more than 30 recommendations to change key aspects of the Workplace Relations Framework.
Minister for Employment, Senator Michaelia Cash says the Government will carefully consider the final report.
"If there is a good case for sensible and fair changes that will restore balance to the workplace system, those changes will be clearly outlined and taken to the next election to seek a mandate from the Australian people," she said. 
Meanwhile, a series of roundtable discussions is currently being held with employees, employers, unions, social welfare groups and women's groups to consult on the final report.
"The Government is not ruling anything in or out at this stage," Senator Cash said.
The legal fraternity admits current Unfair Dismissal laws can be a minefield for employers, many of whom are still struggling to come to terms with their obligations under the Fair Work Act. 
One legal expert claims there are still a lot of misconceptions among employers about the legal requirements for terminating an individual's employment.
"It can be a tricky area to navigate, says Hilary Searing, a Senior Associate with leading Australian law firm Clayton Utz (space) told Industry Update.
"For a dismissal to be considered fair – as opposed to unfair – the employee needs to have been dismissed for a valid reason and the employer needs to have followed a fair process, Ms Searing explains. This doesn't always happen in practice, which is borne out by the cases that make it to the courts."
Ms Searing says there are still many misconceptions among employers about the legal requirements for terminating an individual's employment.
"For example, we regularly hear employers refer to a 'three strike' rule: the need to give three warnings before they can dismiss an employee.
"Some employers also think that an employee who has received two prior warnings can automatically be fired for a third, sometimes trivial, offence.
"This is simply not the case," Ms Searing warns.
"An employer always needs to follow a fair process to dismiss an employee, even where the employee has engaged in serious misconduct. You cannot simply terminate someone's employment without giving them an opportunity to respond to any allegations of misconduct, no matter how serious they are."
Another common misconception is that casual employees are not entitled to lodge unfair dismissal claims, she says.
"This actually depends on a number of factors. These include whether the individual has met the minimum service requirements, whether they were employed on a regular and systematic basis, and whether they had an expectation of ongoing employment."
Employers claim an unhealthy culture has arisen where employers realise it is cheaper to pay disgruntled workers to make the claims go away, rather than face huge legal bills to fight unfair dismissal claims.
"Under the present laws an employee who has been put off for whatever reason can turn around at any time and claim unfair dismissal," said one employer.
"Employers can expect to pay between $4000 and $5000 to defend what may be a frivolous claim by a bereaved employee.
"And if the employee loses the case or pulls out at the 11th hour the employer must still pay their own legal costs, which may amount to tens of thousands of dollars.
And many legal firms are now offering employees a 'no win – no fee' service so the employee has nothing to lose.
"And in most cases the employee has a 50-50 chance of getting an additional payout, so they have nothing to lose."
"That's why most cases are now settled before the matter gets to the Fair Work Commission.
"It's a silly situation."
Another employer cited a case where an employee made false claims on a job application CV regarding their qualifications.
And when the person was unable to perform the tasks they claimed they had expertise in, the employer had no other option but to part company with the employee.
"The employee claimed they had been wrongly dismissed, however the falsified CV was not sufficient grounds to sack them.
"Therefore, the employee had to compensated despite the fact they were clearly not
qualified for the job."
"It turns out the onus is on the employer to make enquiries to ensure an applicant's credentials stack up.
"I don't know of any employers who have time to make such in-depth checks if they have 30 or 40 applicants for a job.
"And it obviously is not reasonable to ask a potential employee at an interview to submit to a spot test.
"So if someone makes false claims in a resume, there is not much you can do."
The same employer said it was equally as difficult to dismiss an employee who was caught stealing from the company.
"The only option for employers is to have them charged by the police and then they can be dismissed.
"But that person will then have a criminal record making it extremely difficult to get another job.
"So compassionate bosses now simply give the employee a warning and they remain on the job.
"It's a ludicrous situation."
And employers say it's getting harder to dismiss employees that are underperforming.
"It's just not right that if a person is under-performing you cannot ask them to leave your business – especially in the current business climate, said another employer.
"Previously when unions were involved, you could negotiate a fair deal for employees that had been asked to leave," he said.
"Now it's almost non-negotiable.
"The current laws are so complex that employers cannot be expected to understand them.
"In many cases even employees don't know whether an employer has done the wrong thing until they go to a solicitor.
"All we are asking for is simplification of these laws so we know where we stand."
Employers say to avoid costly and time consuming unfair dismissal cases many companies are now only employing staff on a casual basis.
This means staff can be advised at any time there is no further work available.
For workers it means they don't enjoy the same working conditions or job security as permanent staff – no holiday pay, no sick pay and no leave loading.
And financial institutions are reluctant to lend funds for housing or motor vehicles to casual workers who are not employed on a permanent basis.
Ms Searing says the main aim of the Fair Work Act is to achieve the right balance and best outcome for all concerned. 
"In my experience, the Fair Work Act works well in practice and achieves a good balance between the needs of both employers and employees," she says.
"Many of the problems with the system arise more from misconceptions about the law and how it applies."
This can be addressed through education and a sensible, practical approach on the part of both employers and employees.
"Of course, there's always scope to make changes that make it easier to apply the law in practice and respond to the changing dynamics of the workplace."
Ms Searing supports the Productivity Commission's recommendations for refining the unfair dismissal provisions.
"This would help to weed out spurious claims upfront, which ultimately benefits both employers and employees, she says.
"The other important recommendation that I think should be adopted is amending the unfair dismissal test so that procedural errors alone don't result in an employee receiving compensation or being reinstated for what would otherwise have been a dismissal for a valid reason – such as serious misconduct.
"The changes to the Fair Work Act following the 2012 review - for example, allowing costs orders against a party if their unreasonable act or omission caused the other party to incur costs - I think are a good step."
Ms Searing says complying with the law and avoiding legal action is always preferable to ending up in court or before a tribunal.
"Given the complexity of workplace relations laws, it's a good idea for employers to seek advice on their dismissal processes and procedures to ensure that they operate in a fair and lawful manner to avoid, as far as possible, potential claims."