Employer of the year
08-10-2013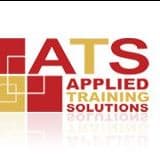 Qube Ports, a major integrated port solutions provider in Australia, was named Large Employer of the Year at the recent NSW Training Awards in Sydney.
Qube has services and facilities at 28 Australian ports, as well as cargo storage, materials handling and distribution operations in all Australian states.
Qube sees its company-wide training program as an integral part of its overall commitment to excellence and best practice.
Doric Products, based in Western Sydney, the largest privately owned manufacturer of hardware for windows and doors in Australia, was one of three finalists in the category.
Doric has one of Australia's most innovative training programs through Applied Training Solutions, delivering significant cost savings, improved efficiency and increased productivity.
Doric's training program combines formal Certificate III and IV training.
Many employees at Doric are from non-English speaking, disadvantaged backgrounds.
Doric is committed to training them through effective communication and mentoring.
Employees can present their ideas to large groups, including senior management and the community.