EMERGING GLOBAL TRENDS IN LED LIGHTING
30-12-2014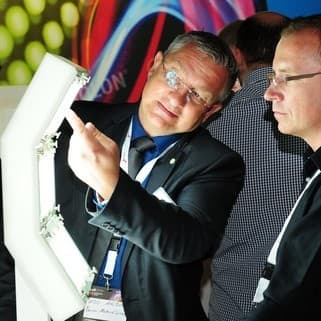 The LED Professional Symposium is the leading European conference & exhibition focusing on design and engineering for future LED lighting technologies.
enLighten Australia CEO Steve Cahill filed this report from the recent 4th International LED Professional Symposium, Bregenz Austria.
His summary is based on conference presentations, delegate and exhibitor feedback ...
Future cost reduction in luminaires will be from better design and changes in heat sinks and optics, not LED chip costs
The ability of LED lighting to simulate natural daylight and align with the body's circadian rhythms continues to grow in importance.
Research is ongoing into the impacts of lighting for health and productivity improvements in the workplace, education and health sectors.
LED luminaire performance measurements are currently centred around lumens/Watt and $/lumen. Energy efficiency of LED lighting is now taken as a given.
As customers become more knowledgeable about lighting and its impacts, there will be a move to more qualitative metrics such as Colour Rendering Index (CRI), colour changing and control.
Many of the existing metrics surrounding lighting are inadequate and are currently being reviewed and updated. (TC-1-91)
Future design of LED luminaires will incorporate a broader range of materials such as thermoplastics & ceramics to replace both aluminium for heat sinking and glass & silicon for optics.
Lighting controls
·       Radio frequency (RF) controls are being chosen as the preferred lighting control technology
·       Standardising control systems is progressing - Connected Lighting Alliance selection of Zigbee RF controls for residential properties is an example of this.
·       Outdoor and industrial lighting represent key areas for growth, especially when interfaced with RF controls
·       LED driver manufacturers are starting to incorporate RF controls and software as integral parts of the driver.
Intelligent lighting
·       Lighting is predicted to become the centre of a new communications protocol to transfer information about the space to other building services.
·       A multitude of low cost sensors will be incorporated within luminaires.
2015 – The International Year of Light
One of the focuses during the UN International Year of Light in 2015 will be educating the market on the benefits of quality light and the opportunities for lighting to support humans through providing comfort, care & convenience.
In summary, the lighting industry is undergoing a significant restructure. In addition to technology evolution, the business models of major lighting companies are being reworked to meet these new opportunities.
Enlighten
Ph: 02 8084 6971