EMBEDDED SYSTEM IS MADE FOR IN-VEHICLE AND RAILWAY USE
16-01-2017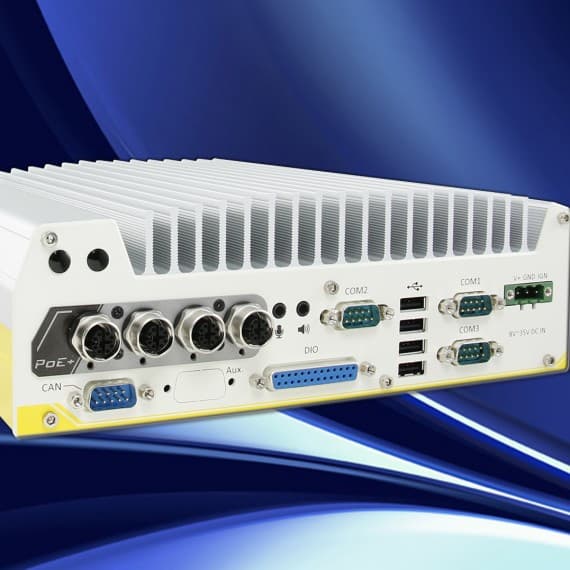 Available now from Backplane Systems Technology, the Nuvo-5100VTC is a rugged EN50155-certified embedded computer system for railway and in-vehicle applications.
Designed and manufactured by Neousys Technology, the Nuvo-5100VTC uses a top-performance sixth-generation Intel Core processor, and is based on a fanless design specified over the full EN50155 TX class temperature range from -40 to +70℃.
The unit has Gigabit PoE+ ports with M12, x-coded connectors for maximum signal integrity and extremely rugged Ethernet connectivity. It also integrates CANbus 2.0 and isolated digital I/O to interact with in-vehicle devices.  There are four mini-PCIe slots suitable for installing 3G, 4G, WiFi and GPS modules.
The Nuvo-5100VTC comes with a patented damping bracket that protects hard drives against shock and vibration in the vehicle. The unit has been subjected to rigorous testing, including EMC, rolling vibration/shock, cooling and dry heat, to ensure reliable performance in railway applications.
Backplane Systems Technology
02 9457 6400
www.backplane.com.au