ELIMINATE DUST BUILDUP WITH ULTRASONIC ATOMISER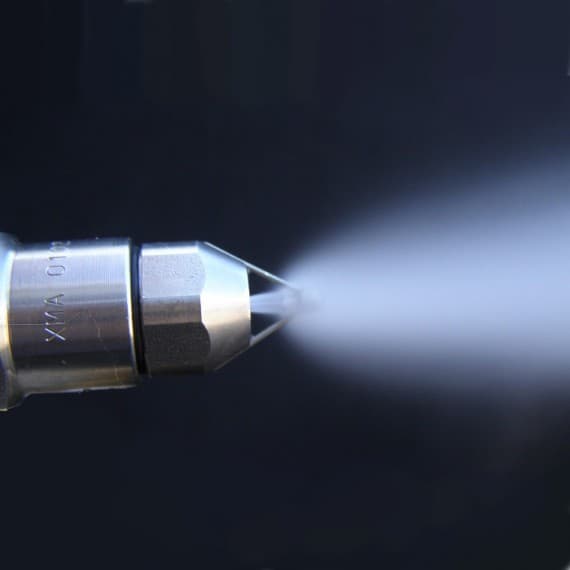 For industries with moisture sensitive dust particles or for compact locations, there is a comprehensive fix for dust buildup issues: the unique Ultrasonic Atomiser Nozzle.
The Ultrasonic Atomiser Nozzles use a sophisticated process in which tiny water jets are injected into a high-speed airflow before passing through a field of sound waves. A resonator in the front of the nozzle produces these sound waves, which break the atomised spray into even smaller water droplets.
The size of the droplets can be controlled to match the size of the dust particles by adjusting the air pressure. The droplets can be as small as 46 micron in diameter and up to 600 microns in diameter. The small size of droplets ensures quick evaporation, avoiding the formation of mud and sludge in working areas.
While Ultrasonic Atomisers require precision machining to produce, they are easy to install and require very little maintenance due to their self-cleaning properties and larger than usual nozzle orifice. In fact Patrick Cooper, Technical Consultant at Tecpro Australia describes the Ultrasonic Atomiser Nozzles as "a foolproof solution".
The Ultrasonic Atomising Nozzles are the ideal dust suppression remedy for many areas such as conveyor transfer points within industries including mining, cement, quarries and materials handling. They can even be used in existing applications where air and water piping are already installed.
Tecpro Australia
02 9634 3370
www.tecpro.com.au