Published 16-07-2019
| Article appears in August 2019 Issue
ELECTRONICS EXPO COMES OF AGE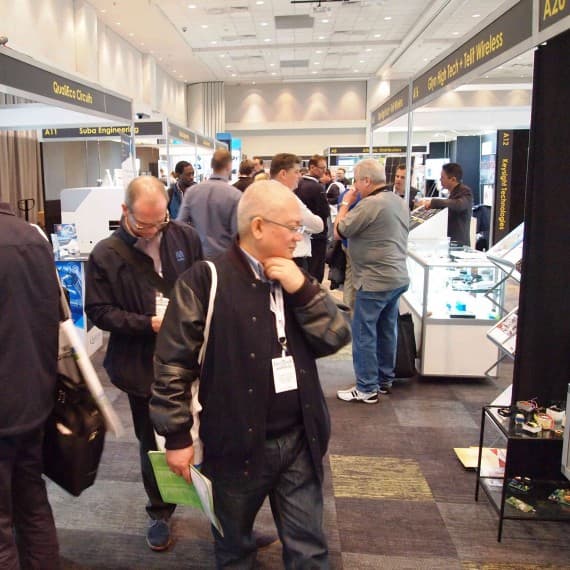 Now in its tenth year, Electronex – The Electronics Design and Assembly Expo will be held on the 11th and 12th September at the Melbourne Convention & Exhibition Centre. Billed as Australia's only dedicated trade event for the electronics industry, the exhibition will run alongside the SMCBA Electronics Design & Manufacture Conference.
Electronex alternates annually between Sydney and Melbourne, and has grown considerably since the 2017 event attracted more than 1000 electronics design professionals to the Melbourne Park Function Centre. The move to the MCEC has seen a record number of companies participating in this year's event.
With more than 100 companies represented at the expo and a technical conference plus free seminars on the show floor featuring leading international and local industry experts, this is a must see event for decision makers, managers and engineers designing or manufacturing products that use electronics.
This year's event will feature a host of new product releases as well as advanced manufacturing solutions as Australian companies move towards hi-tech specialised manufacturing applications. Companies are sourcing more products and solutions from Australian based suppliers as local manufacturers seek out specialist applications and recognise the expertise and quality control that is available from local suppliers.
In addition to featuring a wide of range of electronic components, surface mount and inspection equipment together with the latest test and measurement products and other ancillary products and services, companies can also discuss their specific requirements with contract manufacturers that can design and produce turnkey solutions for specific applications.
Trade visitors can register for free online at www.electronex.com.au.
Running alongside Electronex, the 2019 Surface Mount & Circuit Board Association (SMCBA) Electronics Design & Manufacture Conference will feature three two-day workshops covering: new product development and introduction; improving manufacturing yield and reliability; and PCB design.
The new product development and introduction workshop will be presented by Martin O'Hara, the former National Strategy Manager for the UK's Centre for Innovative Manufacturing in Ultra Precision Manufacturing Systems and Processes. It will cover from start to finish the processes and procedures for new product development and introduction.
Jasbir Bath will conduct the six-part workshop on improving manufacturing yield and reliability. He has more than 25 years of experience in research, design, development and implementation in the areas of soldering, surface mount and packaging technologies. Bath has extensive knowledge of soldering technologies, and in 2012 was appointed as principal engineer within the IPC's assembly technology area.
The workshop on PCB design will be a comprehensive two-day course covering many of the trade-offs that make PCB design ever more difficult. The presenter, Andy Kowalewski, has been a board designer for 39 years and has owned and operated a service bureau designing under contract in both Australia and overseas.
Visit www.smcba.asn.au/conference for full conference details.