ELECTRONICS DISTRIBUTOR WINS AWARD FOR CUSTOMER GROWTH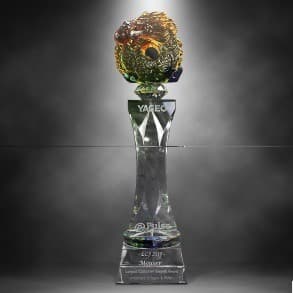 Mouser Electronics has been honoured with an award from one of its manufacturer partners, the Taiwan-based Yageo Corporation, for Largest Customer Growth. The award was recently presented to Mouser representatives in recognition of its best-in-class efforts that contributed to Yageo's growth and sales goals in 2018.
As an authorised distributor, Mouser stocks the full line of Yageo products. Yageo offers a complete product portfolio of resistors, capacitors and high-frequency products, all of which are available through Mouser's award-winning website. Yageo's broad range, including passive, magnetic-based products from Pulse Electronics, targets key vertical markets, such as applications for mobile, tablet PC, industrial/power, alternative energy, medical and automotive.
Mouser previously received the Double-Double Award in 2014 for doubling shipping quantity and sales of Yageo's products.
Mouser Electronics
+852 3756 4700
au.mouser.com