ELECTRONICS DISTRIBUTOR EXPANDS INTERNATIONAL HEADQUARTERS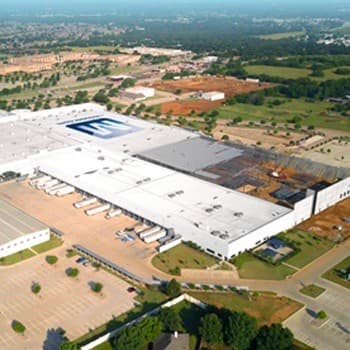 Mouser Electronics is expanding its global headquarters and distribution centre to meet its business needs well into the next decade. Construction is under way to build a new 5000m2 office building and add more than 12,500m2 to its distribution centre on its 78ha campus south of Dallas-Fort Worth, Texas.
On completion, the distribution centre will consist of 100,000m2 of warehouse space to accommodate Mouser's vast inventory of 1 million unique SKUs for products from over 750 electronic components manufacturers.
With a positive industry outlook, double-digit revenue growth and the addition of many new manufacturer partners, Mouser is expanding its global presence to meet increasing customer demand worldwide.
In 2018, Mouser's sales were $1.9 billion, and are on track to surpass that this year. All this comes as Mouser has expanded its full-time global workforce to more than 2400 and is set to provide local customer service in Brazil, Poland, Vietnam and the Philippines.
"With the rapid increase in technological advancements such as IoT, electric vehicles, artificial intelligence, robotics, and 5G, we definitely find ourselves in a very robust and fortunate position," Mouser President and CEO Glenn Smith says. "We are planning for future growth as our customer needs increase."
An industry leader in new product introduction, Mouser stocks a wide selection of authorised components and continues to expand its vast line card with additional manufacturers from major electronic component product categories.
"Adding new products and manufacturers reinforces our steadfast commitment to our customers as a single destination for all the components and development tools necessary for the design process," Smith says. "Our focus on providing the industry's widest breadth of products is resonating with our growing customer base of engineers and procurement agents in every corner of the world."
Today, Mouser's 24-hour global distribution center handles tens of thousands of orders per day, processing and shipping, on the same day in most cases, to over 600,000 customers in 220 territories.
Over the past several years, it has made significant capital investments in state-of-the-art, automated equipment to process orders with best-in-class efficiency and accuracy.
Mouser Electronics
+852 3756 4700
au.mouser.com