ELECTRONICS DESIGN AND ASSEMBLY EXPO SET FOR MELBOURNE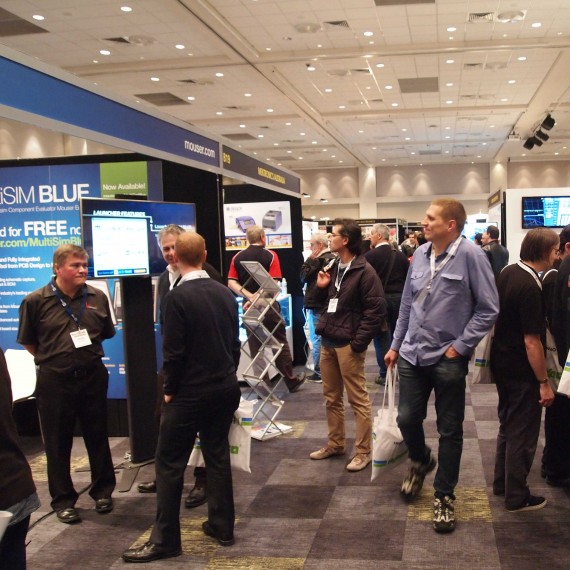 Australia's only dedicated trade event for the electronics industry returns to Melbourne in September. Electronex – The Electronics Design and Assembly Expo is being held on 6th and 7th September at Melbourne Park Function Centre.
With over 90 exhibitors and a technical conference plus free seminars featuring leading international and local industry experts, this is a must see event for decision makers and engineers designing or working with electronics. Visitors can preregister for free at www.electronex.com.au.
This year's event will feature a host of new product releases and continues to reflect the move towards niche and specialised manufacturing applications in the electronics sector as well as the increased demand for contract manufacturing solutions. There are around 20 new companies at the Melbourne event, which reflects the growth from local manufacturers for specialist applications that recognise the expertise and quality that is available from Australian based suppliers.
Last year's event in Sydney attracted over 1200 electronics design professionals, including electronics and electrical engineers, technicians and management, along with OEM, scientific, IT and communications professionals, defence, government and service technicians. Electronex was launched in 2010 to provide professionals across an array of industry sectors with the opportunity to learn about the latest technology developments for systems integration, design and production electronics.
Colocated with Electronex, the SMCBA Electronics Design & Manufacture Conference (founded in 1988) brings together local and international speakers to share information critical to the successful design and development of leading-edge electronic products and systems engineering solutions. A series of free seminars with overviews on key industry topics will also be held on the show floor throughout the two day event and the programme can be viewed on the show website.
This year's conference programme comprises six main workshops to be conducted by internationally renowned speakers Vern Solberg and Phil Zarrow, and a series of training and certification courses. The conference offers engineers, designers, technicians and managers the opportunity to hear from our international experts and includes the following topics: "Best practices for improving manufacturing productivity", "Flexible and rigid flex circuits - design, assembly and quality assessment", "The 'deadly sins' of SMT assembly", "Embedding passive and active components: PCB design and assembly process fundamentals", "Implementing advanced 'leading edge' and 'bleeding edge' SMT component technology" and "Design and assembly process implementation for flip-chip, wafer level and 3D semiconductor package technologies".
People involved in electronics manufacturing can enrol to be trained and certified in a range of IPC programmes by SMCBA Master IPC Trainers Ken Galvin and Mike Ross: "ESD control for electronics assembly", "Handling moisture sensitive devices", "Foreign object debris (FOD) prevention in electronics assembly" and "Stockroom materials - storage and distribution".
Full conference details can be found at www.smcba.asn.au/conference.
Electronex
03 9676 2133
www.electronex.com.au