Electronex: SMCBA Conference 2022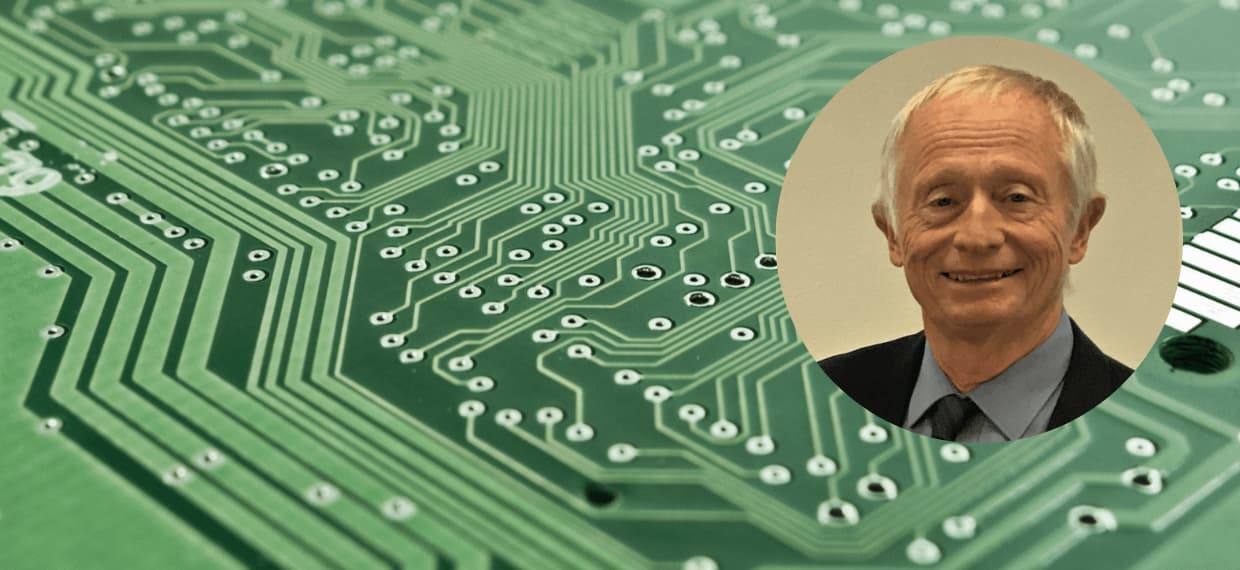 Since 1988, the Surface Mount & Circuit Board Association (SMCBA) has conducted Australia's only conference dedicated to electronics design and manufacture. The 2022 conference is again being held in conjunction with ElectroneX at Rydges Parramatta, NSW.
Tuesday April 5 and Wednesday April 6
The registration desk is open from 7:00am for 8:00am start with workshops and presentations being held over two days: The keynote address will be live streamed from the US by IEEE Fellow, Dongkai Shangguan presenting on Key Topics in Electronics Manufacturing: From Semiconductor Packaging to System Assembly.
This will be followed by Future Electronics Australia and New Zealand general manager Matt Wild presenting Supply Chain Challenges and Strategies. This will look at current issues and their causes with the resulting change in supply trends and costs. It will also focus on recommended practices to mitigate impact and how future supply will be ensured..
UK based trainer and industry consultant business Bob Wallis is also a member of the SMART Group Technical Committee. He is conducting as series of Electronics Manufacturing workshops which will be live streamed: 
Printed Circuit Board Inspection and Field Failures – Causes and Cures: a half-day workshop highlighting test methods to understand how PCBs can fail and how to eliminate many of the common causes.  This session also includes a free set of 25 training wall charts covering PCB failures and surface finish inspection for registered delegates to use.
Counterfeit Component Avoidance, Inspection and Failures – Causes and Cures: a half-day workshop that will not only illustrate the problems raised by counterfeit components within the electronics industry but it will also demonstrate some of the different test methods that can be used to confirm the integrity of the components. Failure analysis techniques are now frequently being used to see if components are what they say they are rather than finding failure modes.  This session also includes a free set of 28 training wall charts covering testing and counterfeit avoidance procedures for registered delegates to use.
Senior PCB Designer at Design Science PCB Susy Webb will conduct PCB Design workshops:
Best DFM Practices for Board Engineers: a half-day class. In this class, Webb will discuss good practices for building footprints, how parts might be placed for manufacturability, routing practices that are helpful, trace widths and spacings that are producible and a stackup structure that can realistically get the impedance and signal return needed. She will also look at documentation for the manufacturer that is complete and understandable. This presentation is about the practical things a board engineer can do to help make fabrication and assembly easier and therefore increase yields and lower the cost.
HDI Routing Solutions is a half-day class. With the pitch of the parts getting tighter and the pin count of BGAs going up, there is a need to get as much routing, on as few layers as possible, into very dense areas of the board. HDI will help to accomplish this, but the technology requires some setup and thought as to what is needed and how to accomplish it from a design perspective. 
 This class will begin with the structure of the HDI traces and vias, through the different possible stackup types, ways to get signals from layer to layer in the board and possible patterns and grids to maximize fanout and routing opportunities. All the while keeping routing return, power distribution, and layer paired routing in mind. Lastly, it will address the benefits for other parts on the board that HDI can provide, and information about the unique manufacturing needs of these types of boards.
Designing the Signal Return Path is also a half-day class.  The signal routing and its return are critical to the circuit working properly; however, while great care is usually given to routing the signals, often the return portion is the last thing considered, or sometimes it is forgotten.This presentation will talk about the importance of designing that return path, with a discussion of the physics involved, where the energy flows, the interference caused when it is not controlled, and the planes and stackup needed. 
Senior technical advisor at Nihon Superior, Japan, Keith Sweatman (pictured) is presenting Low Temperature Soldering – A new challenge in electronics assembly.  Just as the electronics industry is getting settled into the use of the current generation of lead-free solders, new issues are forcing consideration of a change to lead-free solders that can be used at process temperatures even lower than those that were used with tin-lead solder.  This move is being driven by several factors and presents potential benefits, but with these advantages come complications. This presentation will review the emerging low temperature soldering technology and identify the challenges to be addressed.