ELECTRONEX OPENS THIS WEEK
13-09-2016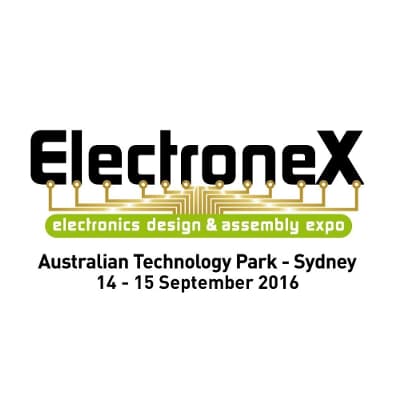 The Electronics Design and Assembly Expo opens this week in Sydney, brining over 100 of the leading technological and electronics suppliers to the city.
There's a great deal of things to do and see at the Expo, with industry experts from all over the country attending, bringing new products, new technological innovations, and new ideas for your business.
There will be a prominent Test and Measurement feature, hosting many of the latest relevant product releases.
As an ElectroneX first, a series of free seminar sessions will be held at the Expo, with the goal of keeping attendees up to date with the latest hot topics and events in the electronics industry.
These free sessions won't require bookings, and will cover topics such as 3D Printing, the Internet of Things, the Fatigue Damage Spectrum, and the commercial timeline for Product Design and Development.
ElectroneX is Australia's largest trade show and conference for the manufacturing industry, and it won't be coming back to Sydney 'till 2018, so grab your tickets now!
The expo will be held at the Australian Technology Park, on the 14th and 15th of September.
For more information, visit www.electronex.com.au