ELECTRICAL DISTRIBUTION DEAL TO EXPAND NATIONAL COVERAGE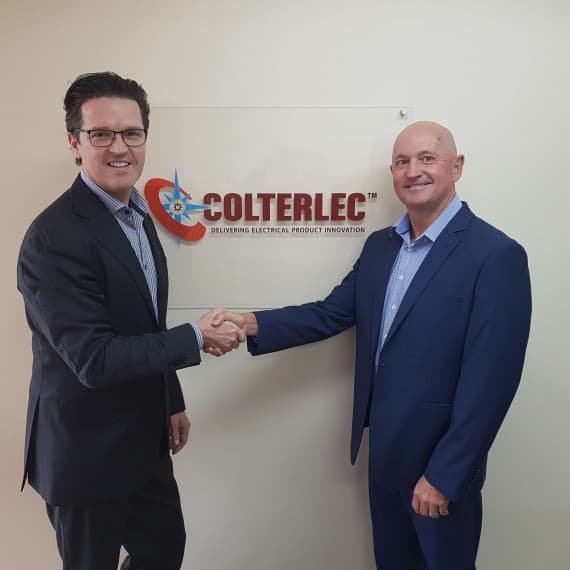 Dan Agnew, General Manager Power Distribution at Eaton seals the deal with Colterlec MD Grant Turner
Eaton has expanded Australian market coverage for its electrical distribution and motor control component ranges with the signing of a long-term distribution deal with Colterlec.
According to Dan Agnew, General Manager Power Distribution ANZ at Eaton, the new arrangement will "allow Eaton to expand nationally through Colterlec's locations and warehouses across Australia, while leveraging its strong relationships and technical capabilities across many industries including manufacturing and mining."
Colterlec has operations and warehouse facilities in Sydney, Newcastle, Wollongong, Canberra, Perth, Adelaide and Melbourne.
Colterlec MD Grant Turner reckons the new partnership will both strengthen its market position and provide new growth opportunities.
"Eaton's product offering is world class and we look forward to working closely with the local team to deliver ongoing value to our customers, particularly electrical panel builders that require low-voltage switchgear for upgrades and new builds," said Turner.