ELECTRIC VEHICLE MANUFACTURING CHARGES AHEAD IN ADELAIDE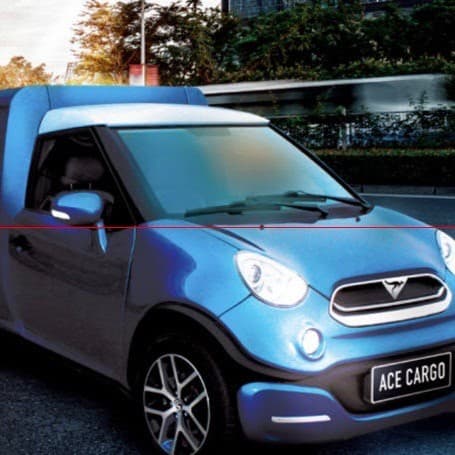 The Australian Clean Energy Electric Vehicle Group (ACE-EV) has signed a deal to begin assembling carbon fibre composite and plastic electric vans at the Aldom manufacturing plant in Wingfield, in Adelaide's northern suburbs, this year.
ACE-EV managing director Greg McGarvie says he is determined to bring the electric vehicle industry to Australia for the sake of his grandchildren's future.
He says the company has orders for 100 electric delivery vans to be assembled at the plant, and hopes to increase to 15,000 vehicles by 2025. The vehicles will mainly sell on the export market. They have yet to be approved in Australia, but a prototype has been tested here and McGarvie is "very confident" authorities will sign off on the vehicles. They can be charged overnight using a standard household power point and have been crash tested to European standards.
McGarvie says ACE-EV will employ between 10 and 18 people in its first year and use about 3000m2 of Aldom Motor Body Builders' 12,000m2 Wingfield site, where Aldom currently designs and manufactures custom commercial vehicles.
"This state will be the first in Australia that will be manufacturing electric vehicles," he says. "We've been working on this for four years."
McGarvie says ACE-EV aims to use local suppliers, but that it also has partnerships with companies in Germany and Taiwan.
He says that the South Australian Government has been the most proactive in seeking to attract his company to the state, but that politicians generally have been "gun-shy" to publicly support electric vehicles.
He says the Government has helped by setting up important business contacts, but declined to say what other assistance is on the table. He says he is not actively seeking investment from government, but rather "electric-vehicle friendly" policy from lawmakers.
"We don't need money, we just need policy support," he says. "If the government is serious about reducing the carbon footprint it needs to encourage people to drive vehicles that have a low carbon footprint. Simple things can be done – you don't have to be Einstein."
He says electric vehicles can be fitted with green number plates and given priority road access, such as being able to use bus lanes, or exclusively electric vehicle lanes.
"It's low-cost to government, but very beneficial to the environment," he says.
Australian Manufacturing Workers' Union SA Assistant Secretary Scott Bachelor says his union welcomes "any new entrant seeking to restart the car industry, create jobs and utilise the skills and experience of South Australian vehicle builders. Electric vehicles are fast becoming the technology of the future and South Australian workers are ready for the challenge."
Australian Clean Energy Electric Vehicle Group
0412 028 709
www.ace-ev.com.au