ELECTRIC VEHICLE EXPO EXCITES INDUSTRY
08-05-2018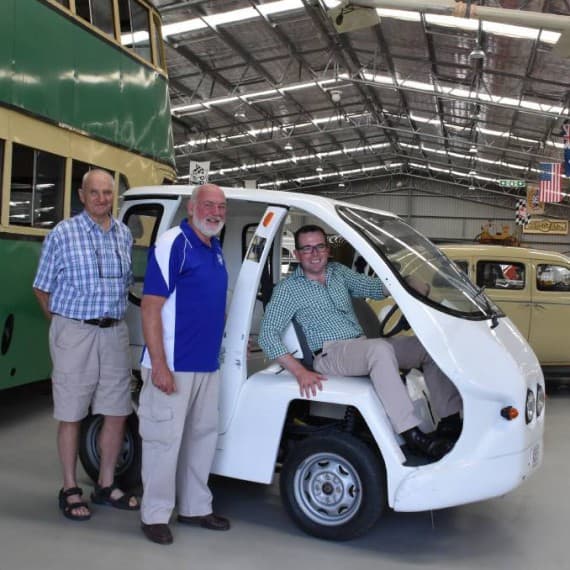 As electric vehicles become increasingly viable, companies and governments are starting to shift away from petrol power. 
Noosa's first Electric Vehicle Expo, to be held on Saturday 12th May, will be filled with optimism and big plans for EV manufacturing. 
"One of the most exciting initiatives is that regional Queensland is shortly to be the home of Australia's first locally made and very affordable electric car," expo co-ordinator Vivien Griffin said.
The manufacturer in question is ACE Electric Vehicles, which will be exhibiting at the expo and showcasing the vehicles it plans to have to market by the third quarter of 2018.
The company says it wants to bring manufacturing back to Australia, specifically regional Queensland.
"We are proud to be launching our first range of Australian electric vehicles," ACE Electric Vehicles managing director Greg McGarvie said.
The shift away from "precarious" fossil fuels is highlighted by Energy Minister Josh Frydenberg, who has pushed for the Australian federal government to review Australia's transport fuel security – focusing on liquid fuels such as petrol, diesel and jet fuel.
"Over the past two years, we have been focused on securing reliable and affordable electricity and gas. It is time now to consider Australia's liquid fuel security," Frydenberg said. 
The NRMA has also spoken out in favour of electric transportation, saying that the future of cars is undeniably electric. 
"The Australian Government should prioritise domestic electricity generation to improve Australia's fuel security and bring forward the benefits of electric and automated vehicles," it said. 
At the electric vehicle expo, visitors will be able to get first-hand experiences with electric vehicles by taking trial rides on many of the exhibitors' vehicles.
"We will have a range of electric bikes at the expo and patrons will be able to try them out on the safe off-road pathway running alongside the site," McGarvie said.
"We think electric bikes can reduce Noosa's traffic congestion and this is a good opportunity for people to try them out. We will also have electric motor scooters."