Published 25-07-2019
| Article appears in August 2019 Issue
ELECTRIC CHAIN HOIST RAISES SAFETY AND EFFICIENCY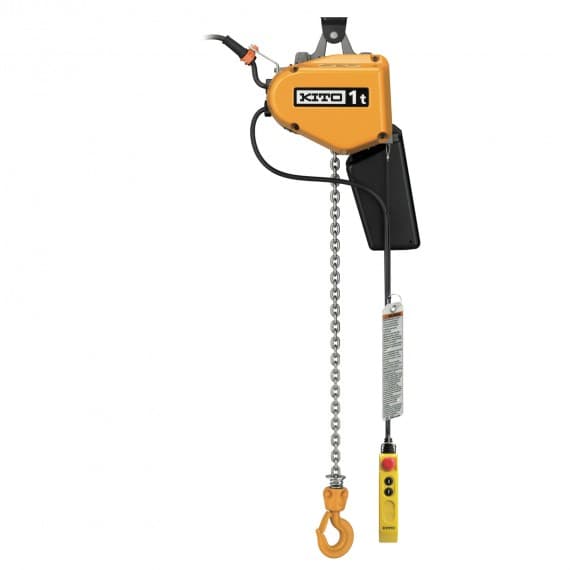 Available now from Global Track Australia, the EQS is the latest addition to the Kito range of electric chain hoists. The compact and lightweight hoist is rated at up to 1 tonne, and comes with an impressive range of efficiency and safety features at a very competitive price.
Running from a single-phase supply, the Kito EQS features a dual-speed inverter with both an electronic overload protection device and a friction clutch to ensure operational safety.
Of the safety features, the friction clutch protects the hoist body and load chain from breakage should the hoist be used on an abnormally heavy load or attempt to lift an anchored object. At the same time, the electronic overload limiter monitors the inverter and stops operation immediately in the event of an electrical overload.
There are also upper and lower limit switches that prevent any load from being raised too high or lowered too far.
The dual-speed inverter enables a productivity-enhancing high-speed no-load mode while the hoist is moved into position in addition to high and low speed modes when the hoist is in use.
The hoist features an ergonomically designed pendant controller with simple pushbutton controls and a readily accessible emergency stop that disconnects motor power without cutting off the main power supply.
Global Track Australia
03 5275 3252
www.globaltrackaustralia.com.au