Election result 'likely to boost employment'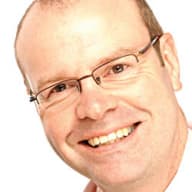 The election of a Coalition government will give small and medium sized business (SME) owners the confidence to expand and put on new staff, a specialist supplier to small business believes.
A recent survey of small business owners by Bibby Financial Services found a change of government would be favourable for them.
"Twice as many felt a Coalition government would be better for business than those who felt it would be worse," said Mark Cleaver, Bibby's Managing Director for Australia and New Zealand.
"We also found that those intending to invest in their business in the coming 12 months continues to rise, he said.
"Encouragingly, it now stands at 31 per cent, up from 28 per cent just six months ago and 20 per cent at this time last year. So a change in government might just prompt them to take action sooner."
The Coalition's small business policies appeal to SME proprietors – particularly the promises to reduce the corporate tax rate, cut $1 billion of "red tape" each year, and to work with banks and financiers to make their lending policies more small-business friendly.
In Bibby's survey, SME owners put lower tax, less red tape, and no increase in the GST as the top three items on their wish-list for government action. Next came more streamlined import/export regulations and improved access to credit.
"In this environment we expect to see a further increase in the rising demand we are experiencing for debtor finance," Mr Cleaver predicted.