EDUCATIONAL PROGRAMME COVERS HOT TOPICS IN HEALTH AND SAFETY
22-03-2018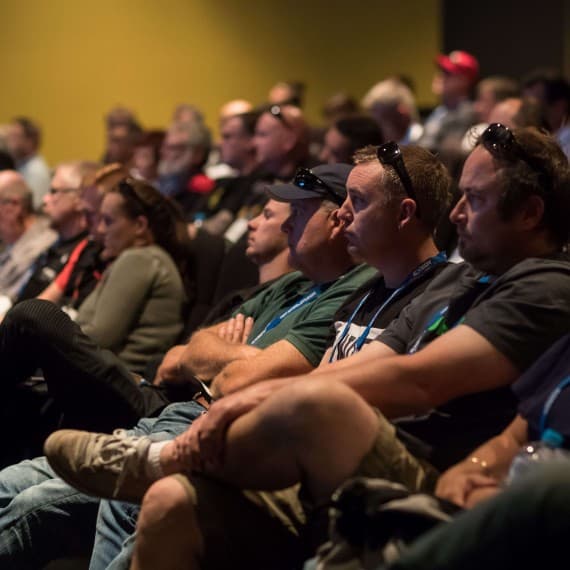 Topics from mental health to forklift safety will feature among the 14 presentations within the free education programme for the Workplace Health & Safety Show 2018. Running over both days of the show (23rd and 24th May), the programme will see industry professionals shed light on the most urgent mental issues in the workplace, plus novel technologies, and everything in between.
The free education programme comprises two streams. The Health Hub will tackle issues on how to keep staff happy and healthy. And the Safety Hub will explore the forefront of safety solutions with the latest industry technologies.
The Health Hub will kick off on Wednesday 23rd May with a presentation on "Managing stress and anxiety – ways to help your team", which promises to explain how to identify symptoms of stressed or anxious staff, and how to talk to team members who may be suffering.
Further presentations will cover "Mental illness – knowing your rights as an employer", "How to keep your staff healthy" and "Basic understanding of leg health and how it impacts your employees".
Day two of the Health Hub on Thursday 24th May will begin with the question "How do you build psychological safety?", followed by "How to implement a sustainable system to tackle sprain and strain injuries" and concluding with "Men's health and wellbeing – looking after your employees", which promises to provide invaluable insights on how to better look after male employees, with practical advice relevant to a man's personal and work life.
The Safety Hub begins on the first day with "How does work safety impact performance, profit and culture?", which will include a brief introduction to the new ISO45001 standard, followed by "Get to know your safety risks on a first name basis – how technology is driving a change in safety".
Day one of the Safety Hub concludes with a presentation from Richard Miller, Technical Chair of the Working At Heights Association, on "The WAHA industry code for height safety installations – a pathway to higher quality standards".
The Safety Hub continues on Thursday 24th May with a presentation from Craig Williams, the Engineering and Technical Manager of the Australian Industrial Truck Association, covering "New developments in forktruck safety – discover why Australia is leading the world".
This will be followed by the ever popular Sarah O'Leary of myosh with "Create, share, and manage site inductions and training with online learning", and conclude with John Darcy, the OHS Manager for the Master Builders Association of Victoria, with "Fully immersive simulation training – what it is and why it works".
The Workplace Health & Safety Show will be at the Melbourne Convention & Exhibition Centre on 23rd and 24th May 2018.
The Workplace Health and Safety Show 2018
www.whsshow.com.au