Published 24-09-2020
| Article appears in October 2020 Issue
Economic benefits of gas-based manufacturing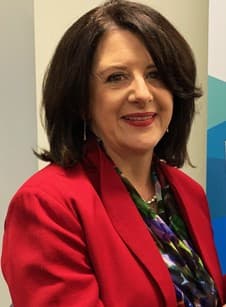 As debate picks up on the use of gas for energy source, Chemistry Australia has joined the fray saying, "The use of natural gas by the manufacturing sector adds significant value to the Australian economy."
 So significant that according to the Chemical Sector Economic Contribution Analysis report,
 "The business of chemistry contributes $38 billion annually to Australia's GDP and supports the employment of hundreds of thousands of Australians thanks to its role as a critical enabler of almost every industry in Australia."
 Chemistry Australia CEO Samantha Read says the sector uses approximately 3 per cent of Australia's annual gas production to create a broad range of products that are crucial to critical supply chains underpinning our economy.
 These include, fertilizers and crop protection for farming, medical and industrial gases, PPE, hygiene and cleaning products, explosives and other chemicals used in mining, polymers for safe food storage, water storage, piping, irrigation and other infrastructure, water treatment and sanitation chemical, and various chemicals and polymers that are essential for building and construction
 The Australian chemistry sector is a major consumer of gas, which drives direct employment of 61,500 Australians in highly skilled full-time equivalent jobs and underpins employment of 212,000 people in related supply chains. 
 According to Consultant Acil Allen, who compiled the report, the sector generates more than 1,600 full time equivalent jobs and $286 million of economic value for every petajoule of gas it uses.
 As a supplier to 108 of Australia's 114 industry sectors, the chemistry industry is highly integrated in local supply chains within regional and metropolitan economies. 
 This results in the transfer of investment and growth through upstream and downstream supply chains, creating an important multiplier effect for jobs in every state in Australia.
 The sector's supply chain centrality also results in direct and indirect contributions to the economy through value-adding, as it purchases goods and services including energy, raw materials, engineering and other contract services.
 The industry's employees generate even further economic activity as they spend their income in local communities.
 Gas is used in three ways by small, medium and large chemistry sector companies – as non-substitutable raw material feedstock for larger firms; a source of process heat for steam and other energy needs; and through gas-powered electricity generation consumed for manufacturing.  
 For these businesses, gas can represent between 35 to 50 per cent of input costs.
 Australia has an opportunity to add significantly more value to its abundant gas resources through access to reliable, affordable energy for consumers.
CEO Samantha Read ads,  " Globally competitive input costs will be essential for Australia to retain its industrial base and underpin further investment in technologies that provide solutions to our future challenges such as emissions reduction and developing a more circular economy."
 "Investment in gas-based manufacturing industries will also provide vital employment opportunities for Australia's STEM graduates, ensuring Australia is equipped with the workforce and skills to respond to these challenges.""
 "As Australia looks to rebuild its economy and society, it's especially important we secure the local manufacture of essential products to strengthen our sovereign capability and ensure Australian is best placed to realize the benefits of these significant value-add activities" explains Ms. Samantha Read.