EASY CLEAN ASEPTIC VALVE CUTS MAINTENANCE DOWNTIME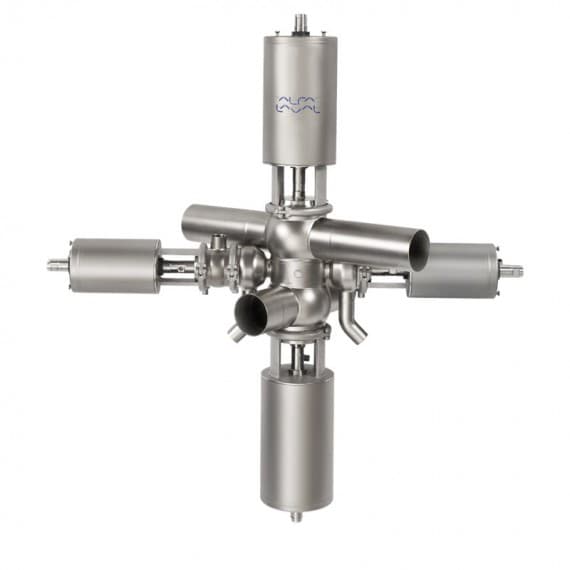 Alfa Laval claims that its Aseptic Mixproof Valve can deliver a total cost saving of up to 45% for manufacturers using aseptic processing. The claims are based on a comparison of capital expenses and maintenance costs of an aseptic 2.5in valve over a five-year period if service is done onsite. If maintenance is done offsite by a third-party provider the savings can be even greater.
Instead of steel bellows, the new aseptic double-seat valve uses a diaphragm with a PTFE face and reinforced EPDM backing. This drastically reduces the total cost of ownership of the double-seat valve, yet still ensures the hermetic seal required for sterile processing.
The Aseptic Mixproof Valve can be configured for almost any requirement with a choice of bodies and the option of horizontal or vertical mounting.
CFD flow simulation has demonstrated that the valve's optimised design makes cleaning and sterilisation easier, reducing downtime for cleaning and maintaining product safety.
The Alfa Laval Aseptic Mixproof Valve comes in three seat-lift versions, five steam valve types and a range of options for steam temperature monitoring. All types comply with the strict requirements of 3-A Sanitary Standards.
Alfa Laval
1800 023 182
www.alfalaval.com