EASY ASSEMBLY FOR HIGH-SPEED PROFINET CABLES
26-03-2018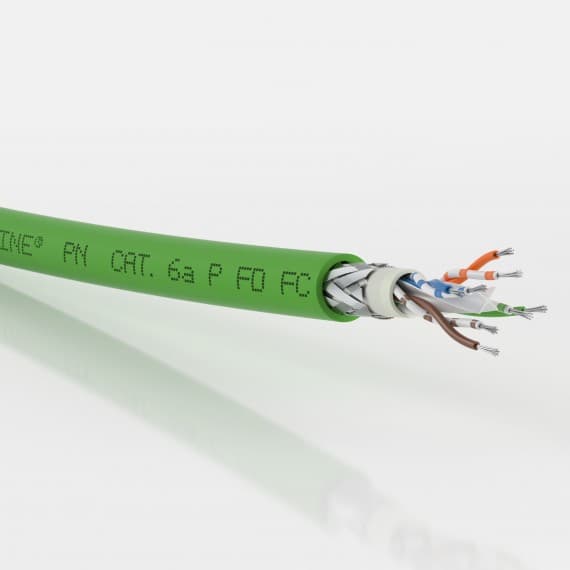 The latest Lapp Etherline PN Cat.6A cables from Treotham are ideal for use in the machinery, plant and equipment manufacturing sectors and can be used in industrial and building networking wherever large data volumes have to be transmitted. And, at 10Gbit/s, the Etherline PN Cat.6A supports the maximum transmission rate for copper cables in an industrial environment.
The cables incorporate Lapp's Fast Connect technology to reduce downtime during maintenance and cable replacement. The Etherline PN Cat.6A Fast Connect includes a cross-separator that separates the four pairs of wires and an inner sheath so there is no need for pair screening. And, as there is no need to remove a film screen from all four pairs of wires, the cables are quick and easy to assemble.
The Etherline PN Cat.6A is available in seven versions: three for fixed installation (Type A) with flame retardant PVC sheath, halogen-free and flame retardant with FRNC sheath or with PUR sheath (halogen-free, flame retardant and with increased mechanical strength). Treotham also supplies two versions for flexible use (Type B) with PVC sheath or halogen-free and flame retardant FRNC sheath, as well as two versions for highly flexible use (Type C) with PVC sheath or PUR sheath.
Treotham Automation
1300 65 75 64
www.treotham.com.au