EASY ACCESS WITH SWINGFLEX DOORS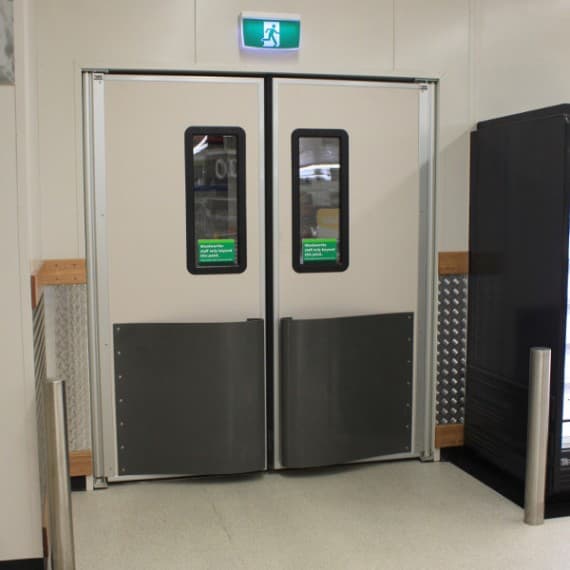 DMF is an Australian family owned manufacturer of the popular flexible PVC Swingflex doors.
These high quality doors are used in commercial kitchens, laboratories hospitals, supermarkets, warehouses, freezers and coolrooms, workshops and mining facilities.
PVC traffic doors operate quietly at 180 degrees and are ideal for protecting the work environment from dust, temperature and noise from traffic flow. For practicality, they also return to a closed position after opening, due to a concealed spring system. The spring closer also has variable torque adjustment so that the operator can increase the closing force of the door.
They are highly suitable for pedestrian traffic and trolleys, and heavy-duty models are available for forklift traffic.
DMF uses a high quality PVC that is free from dangerous plasticiser. This means that the PVC will not accumulate oil over time or leach plasticiser, a common issue with cheaper products.The flexible PVC comes in an all clear finish, translucent finish or coloured laminate finishes, together with clear window sections.
The frames are made of clear aluminium, which can also be powdercoated to suit your individual décor. They can also be custom made to size. With manufacturing facilities in Sydney, Melbourne and Perth, lead times for individual projects are fast.
DMF
1800 281 170
www.dmf.com.au