E-ZINE LOOKS AT THE EVOLUTION OF EDGE COMPUTING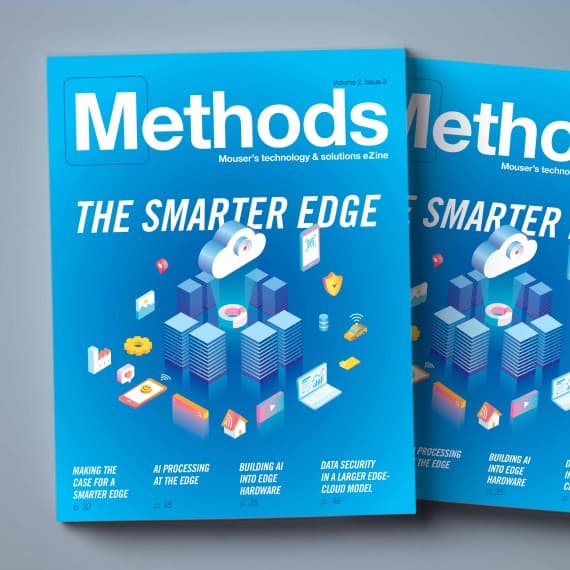 The latest edition of the Methods technology and solutions e-zine from Mouser Electronics examines the evolution of traditional edge devices to smarter edge devices that are capable of processing and decision making.
In Methods 3.2, Mouser's experts look at how and why industries are working toward a smarter edge, making the case for moving computing tasks directly onto devices and turning the Internet of Things (IoT) hierarchy into an end-to-end solutions platform.
The issue also includes exclusive content on device security, as well as an exploration of the implications of edge computing on network design.
According to Kevin Hess, Senior Vice President of Marketing at Mouser Electronics: "Edge computing is vital for supporting the rapid growth of networked devices. For this issue of Methods, we have assembled some of the industry's leading figures in edge computing, who provide thought-provoking analyses of the many implications of this technology for the future of connected devices."
These industry figures include Jason Shepherd, CTO of IoT and Edge Computing for Dell Technologies, who offers a valuable foreword in which he defines edge computing and explains its importance in accommodating our growing data and technological needs.
Deeper into the issue, experts discuss hardware design to support artificial intelligence at the edge and examine the role edge computing might have in ending connectivity wars.
The Mouser website offers a range of resources in addition to the Methods e-zine, including the Bench Talk blog, e-books, and other informative resources.
Click here to sign up to read all issues of Methods, including the latest edition.
Mouser Electronics
+852 3756 4700
au.mouser.com