DUTCH TRAINS ARE GOING GREEN
04-09-2015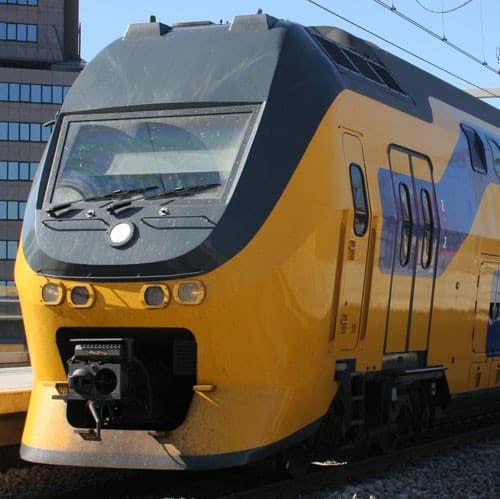 The Netherlands rail system is now set to be 100% powered by renewable energy by 2018, and is currently more than halfway towards that target.
Mid 2014, news broke that the Netherlands were considering this leap forward: they were aiming for a tentative 50% by 2015, and 70% during 2016.  Given that 80% of the rail network's passengers indicated green energy was preferable, this move is not surprising.
Already, the 2890km of track powered by renewables is set to expand: Eneco (a Dutch energy company) has promised to provide 1.4 Terawatt hours of wind energy per year by 2018, generated by both the Netherlands and surrounding European countries.
Cost is a concern, but one the rail networks are fully aware of. They are taking measures to reduce the total energy usage, both making the goals more achievable, and reducing the cost passed to the consumer.
The Netherlands is also investing specifically in new sources of wind energy, growing the renewables sector and preventing an over-reliance on the already existing sources.  
This measure is part of a country-wide push for renewables, and as this is  the country that sued their own government after it failed to reach country-wide emission cuts, it appears strongly probable that the 2018 deadline will be met.