Published 24-02-2020
| Article appears in February 2020 Issue
DURABLE HOSE PUMP SOLVES DELICIOUS DILEMMA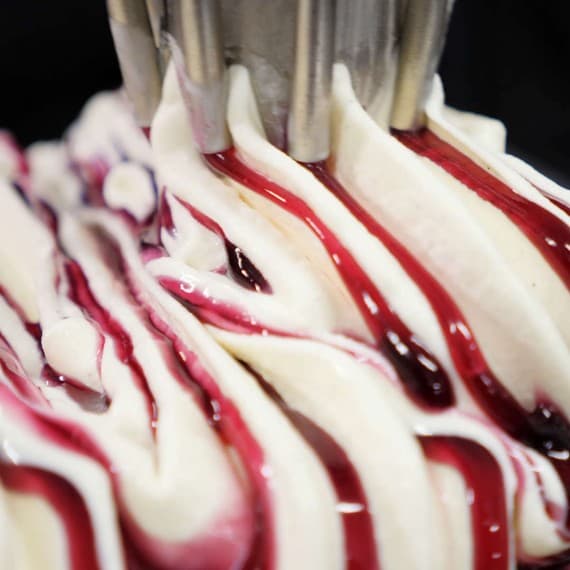 Tough and durable pumps are hard to come by. With the complexities that come with pumping abrasive or corrosive fluids, an understanding of applications, including operational and production requirements, is crucial.
With its head office in South Australia and representatives around the country, Global Pumps has more than 40-years' experience solving difficult pumping applications. Having worked across all industries, the team understands the desire for reliable, durable and safe pumps.
One of the company's core products, the Verderflex range of peristaltic hose pumps, is an example of Global Pumps' commitment to offering consistent and tough solutions to industry concerns.
The peristaltic action of the Verderflex hose pump is the gentlest and most abrasion resistant pumping action available. Able to self-prime, run dry and pump in reverse, they are extremely versatile. There are no valves or seals in contact with the process fluid, eliminating sealing and "vapour lock" problems.
These features make them suitable for harsh abrasives and thick slurries through to food and beverage, chemicals and highly corrosive substances. The Verderflex hose pumps are capable of pressures of 15bar and flow rates of 180m3/h.
When looking for the most rugged slurry pump or accurate dosing pump, it's the hose that is the life of the Verderflex pump. They are designed to minimise the effects of fatigue, giving an extremely long hose service life. Having been tried and tested over numerous arduous applications, Verderflex hose pumps give substantially longer service life than competitors.
Verderflex in action
Recently, Global Pumps was approached by South Australian ice cream and gelato manufacturer Gelista, which was looking for an efficient and effective pump to evenly distribute fruit ripples through its ice cream.
Having briefed the expert Global Pumps on the operational requirements, the Verderflex peristaltic hose pump range was selected. This pump allowed the team to create premium dairy products to exacting requirements, minimising waste and facilitating increased production efficiencies.
The Rapide Series by Verderflex offered Gelista a compact design, simple operation and easy maintenance for accurately metering the fruit syrup. The hose is simple and quick to remove, giving the gelato manufacturer the certainty that the staff could efficiently clean the pump between production cycles.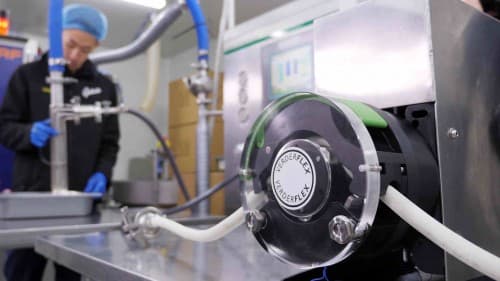 As the Verderflex Rapide is capable of handling viscous fluids with total containment and leak-free pumping, it offered the perfect solution for fruit pulps and other gelato inclusions.
Peter Cox, founder at Gelista, chose the peristaltic hose pump due to its flexibility in speed, accuracy and serviceability, making it one of the more versatile pumps on the market.
"One of the other major advantages of the peristaltic pump was [Gelista's] ability to very quickly and easily clean and sanitise the pump, prior to next production."
Global Pumps was also able to add a stainless-steel cover to the pump to ensure it meets with stringent food handling requirements.
Delicious results
Following the pump's installation, Gelista successfully increased production uptime, reduced cleaning downtime and expanded its capabilities across all operations.
Installing the correct pump through consultation with experts ensures the best solution is achieved. By gaining assistance from Australia's leading team at Global Pumps, delicious results continue to be achieved for the South Australian manufacturer months after the purchase.
Global Pumps offers free site visits to customers around Australia, with options to hire hose pumps before committing to purchase. This reassurance is crucial in selecting the right peristaltic hose pump for any application, and guaranteeing it meets production and operational requirements.
Global Pumps
1300 1 GLOBAL
www.globalpumps.com.au