DUCTWORK FIREPROOFING MATERIAL MEETS AS1530.4-2014
17-03-2017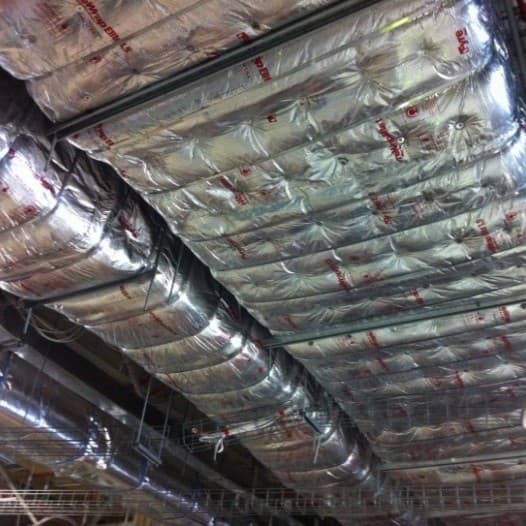 Trafalgar's FyreWrap ductwork fireproofing material has now been extensively tested to meet AS1530.4-2014 standards.
The tried and tested fireproofing system meets the requirements for fire stopping of openings in fire rated barriers to maintain the insulation rating in order to keep the temperature rise below mandatory limits on the non-fireside of a fire-rated barrier.
FyreWrap is constructed with an aluminium-foil fiberglass-reinforced scrim completely encapsulating the core to provide additional handling strength, protection from tearing and total bacterial resistance.
Trafalgar also offers FyreWrap access panels, which can also form part of a fully certified system to the new AS1530.4-2014 standard. These provide fire ratings on ducts and allow access for inspection, service and repair of internal equipment.
FyreWrap is available exclusively from Trafalgar with a choice of three sizes thanks to the addition of a new narrower 450mm width in addition to the original 610 and 1220mm sizes. 
Trafalgar Passive Fire Protection Systems
1800 888 714
www.fyrewrap.com.au