Dual track doors deliver space efficient advantages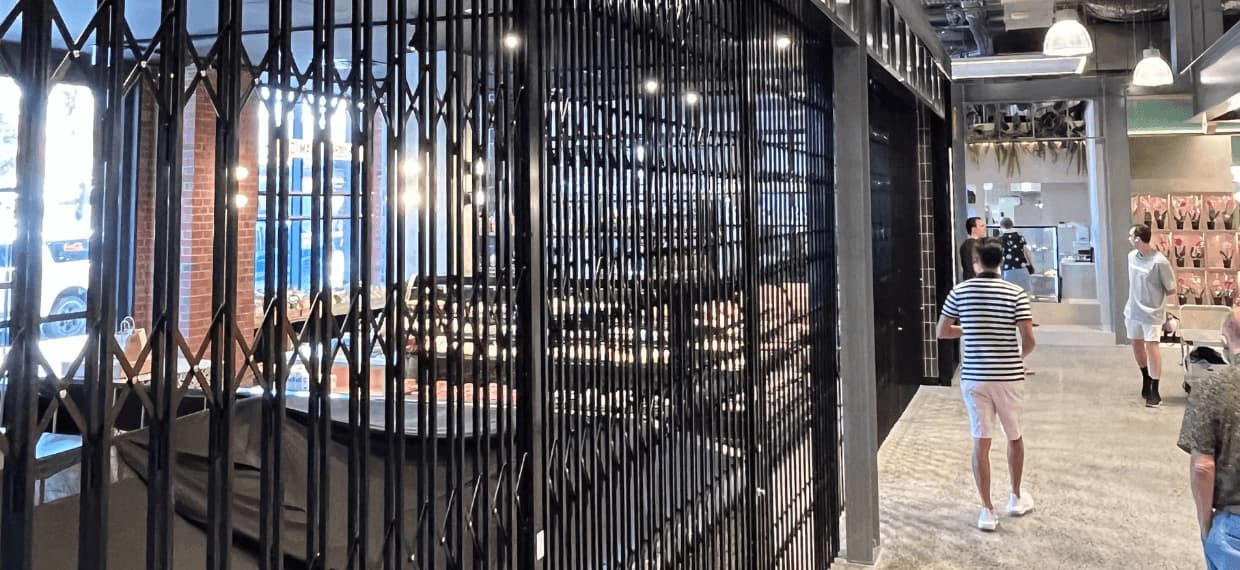 Specified by Docklands based ElvinTan Design, ATDC installed 3 of these large concertina door systems for De Marias Grocer to a height of 3600mm each on a dual top track mechanism and designed to reduce the overall storage stack space to only 10% of the opening spans.( when unlocked and folded back)(The widest of these apertures being approximately 13.5 metres wide).
Project managed by Dandenong based Sabrina Shopfitting, ATDC uses a system of multiple intermediate up/down locking systems so that the installation has the further advantage that it achieves a seamless lock up and so alleviates the need for any floor track at all. And with the open style grille mesh infill on these doors, the fresh food retailer has maximum ventilation through the metal cross links.