DRUM COVER KEEPS AIR CONVEYED MATERIAL CONTAINED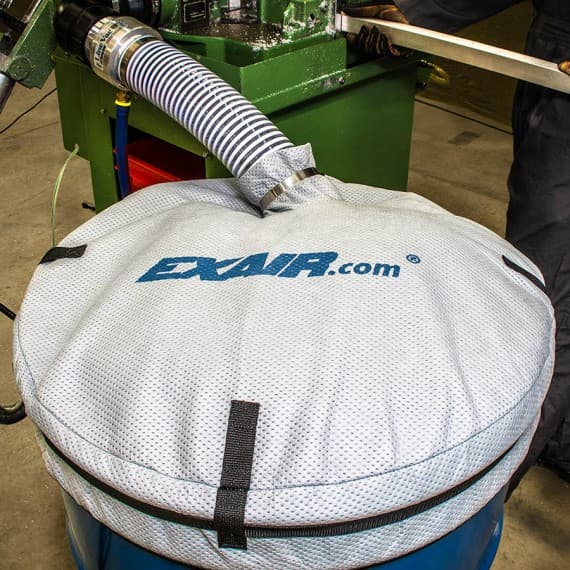 Exair's has developed a fine-mesh nonwoven drum cover for use on 60 and 205 litre drums. The breathable material allows the air from an Exair Line Vac air-operated conveyor to circulate when moving material in or out of a drum. The drum cover prevents contamination of the material and keeps it contained in the drum for a cleaner and safer work environment.
As it is fabricated to fit 205 or 60 litre drums, it is the simplest of solutions when needing a containment vessel for transferred scrap, trim, waste, parts, chips or pellets. It is suitable for conveyance hoses from 19 to 86.4mm outside diameter.
Available from Compressed Air Australia, Line Vac conveyors offer a low-cost way to transport complex shapes, bulk solids and waste - with no moving parts or electricity. Units eject a small amount of compressed air to produce a vacuum on one end and high output flows on the other with instantaneous response. The air speed is controlled by regulating the inlet air pressure.
Compressed Air Australia
1300 787 688
www.caasafety.com.au