DRONE NOTIFICATION SYSTEM TAKES OFF
13-04-2016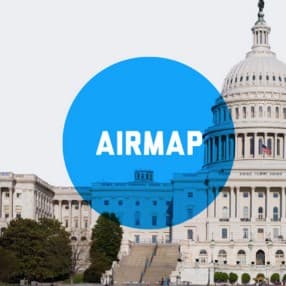 The increasing use of small drones has plagued the airlining industry, with close calls and near collisions becoming a fact of life.
To combat this growing issue, a startup called AirMap has begun to develop a Digital Notice and Awareness System (D-NAS), which will collect data on the location of drones, and provide that data to air traffic controllers.
The initiative is set to work with popular consumer brands of drone, like 3D-Robotics and Yuneec, though the CEO has promised an app will be released to facilitate third-party drones.
The service will rely on the drone pilots choosing to participate in the initiative, but with growing pressure for legislation to catch up to the realities of the drone market, adoption incentive is strong.
"Everyone involved in aviation sees the promise and potential of unmanned aircraft. However, we can't reach the potential of this amazing technology unless we ensure that safety critical information keeps pace with innovation. We are focused on building the tools for unmanned aircraft to safely integrate into the national airspace system," said Ben Marcus, CEO of AirMap.
The service hopes to reach at least 80% of the world's drones, making millions of people safer.
AirMap