DRIVERLESS FORKLIFTS PROMISE REAL PRODUCTIVITY IMPROVEMENTS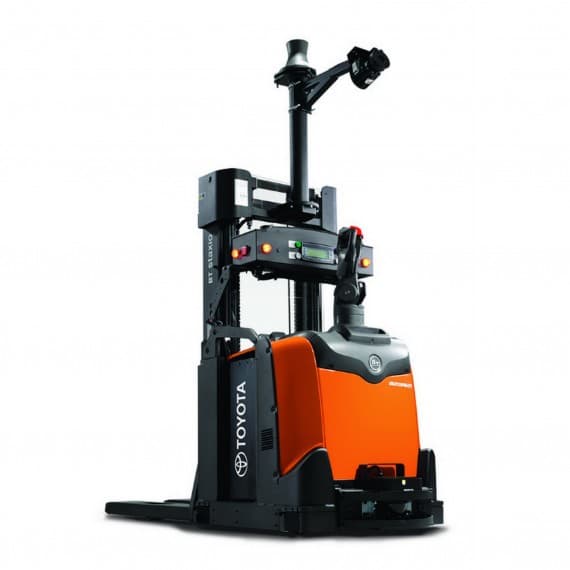 AUSPACK 2017 will see Toyota Material Handling Australia show off its new range of driverless forklifts using automatic guided vehicle technology the company reckons provides reliable and accurate driverless operation for transporting, stacking or picking. What's more, the AGV system used in the BT Autopilot series forklifts can function safely alongside manually operated equipment.
One of the main advantages cited for Toyota's AGV range is its similarity to the company's existing range of pallet trucks, order pickers and reach forklifts. And for added flexibility the Autopilot-equipped driverless forklifts can also be used manually if necessary.
Other advantages of AGV driverless forklifts include a reduced risk of accidents, smoother workflow, greater reliability and improved efficiency.
According to TMHA National Sales and Product Manager – Automation, Tony Raggio: "AGV customers in Europe are reporting significant increases in productivity as soon as they take up the technology, and we expect the ROI for the AGV driverless forklifts to be between 12 and 36 months."
Toyota Material Handling
1800 425 438
www.toyotamaterialhandling.com.au