DRIVE UNIT POWERS UP MANUAL PALLET JACKS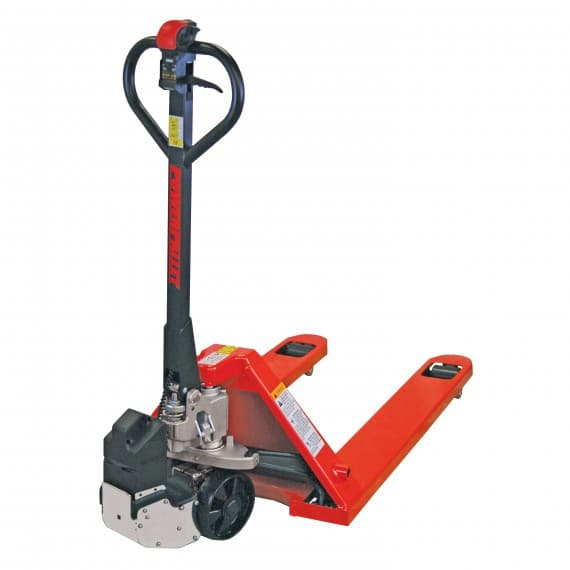 Available from UMS Australasia, the PowerPallet is a novel bolt-on device that can be used to turn a manual pallet jack to a powered pallet jack.
The compact design comprises a powerful NiMH battery powered drive unit and throttle assembly that can be fitted to virtually any manual pallet jack without significantly increasing the size or weight of the unit (and without affecting the turning circle).
UMS reckons that the retrofit can be performed easily within 20-30 minutes following full step-by-step instructions that are available online.
With a pulling capacity of 2300kg on the flat, the PowerPallet isn't short of power, and its control circuitry allows for RPM-matched speed, so the throttle response is not affected by mass of the load. Other useful drive features include assisted hill climb, controlled hill descent and hill holding, together with intelligent dynamic braking.
Safety features include multiple E-stops and hand proximity confirmation on the throttle so that it will not move without the operator's hand in place.
UMS says that the unit has been designed to be virtually maintenance free, and it should outlive the pallet jack to which it's attached. The bonus here is that it can then be removed and fitted to another manual pallet jack.
UMS Australasia
02 9680 7944
ums.net.au