Published 19-08-2019
| Article appears in August 2019 Issue
DRIVE TO RAISE MORE FUNDS FOR CANCER RESEARCH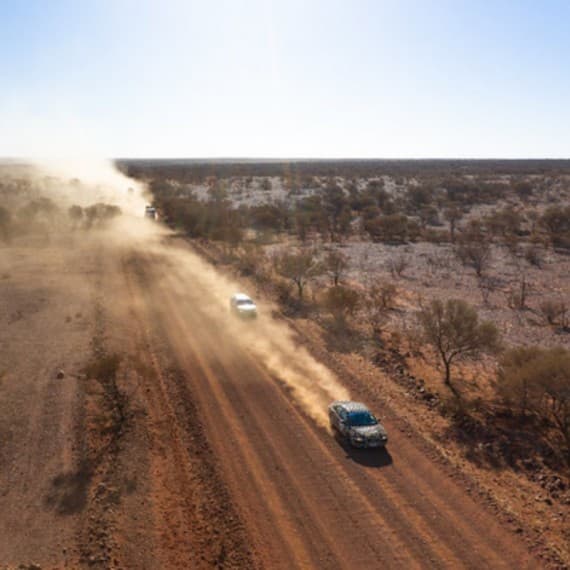 Applied Machinery Managing Director David Macdonald will shortly embark on a roadtrip with a difference in the company of long-time friend Ben Vercoe. The two codrivers will form Team Caddyshack for the Spring 2019 Shitbox Rally travelling from Melbourne to Townsville via Birdsville. And the only real "rule" of the event, it that they have to do it in a vehicle costing less than $1000 (hence the name of the rally).
Shitbox Rally is now a biannual event dedicated to raising much-needed funds to support cancer research. By getting out and doing something unique, positive and proactive, it brings an element of fun and excitement to the formidable task of raising money to cure this heartbreaking disease.
This year marks the tenth anniversary of the rally series, and the aim is for each rally to raise $2 million for the Cancer Council. (This Autumn's run from Perth to Sydney actually raised more than $2.6 million.)
The rally is not a race. Rather it's an unpredictable adventure with participants travelling at their own pace in smaller groups. Vehicles often break down, but the spirit of the event is that "we never leave anyone behind". And each night is spent camping beneath the stars and celebrating the day's achievements.
Since it's inception the rally has been the largest fundraiser for the Cancer Council nationally.
All told, almost $20 million has been raised to date, supporting projects such as: a research study to develop a vaccine that protects against lymphoma cancers; a research trial to standardise international guidelines on melanoma removal; and a research grant to revolutionise the treatment of pancreatic cancer.
Team Caddyshack has set itself a goal of $15,000. Industry Update readers can help them realise this goal by donating here.