Drilling steel made faster and more efficient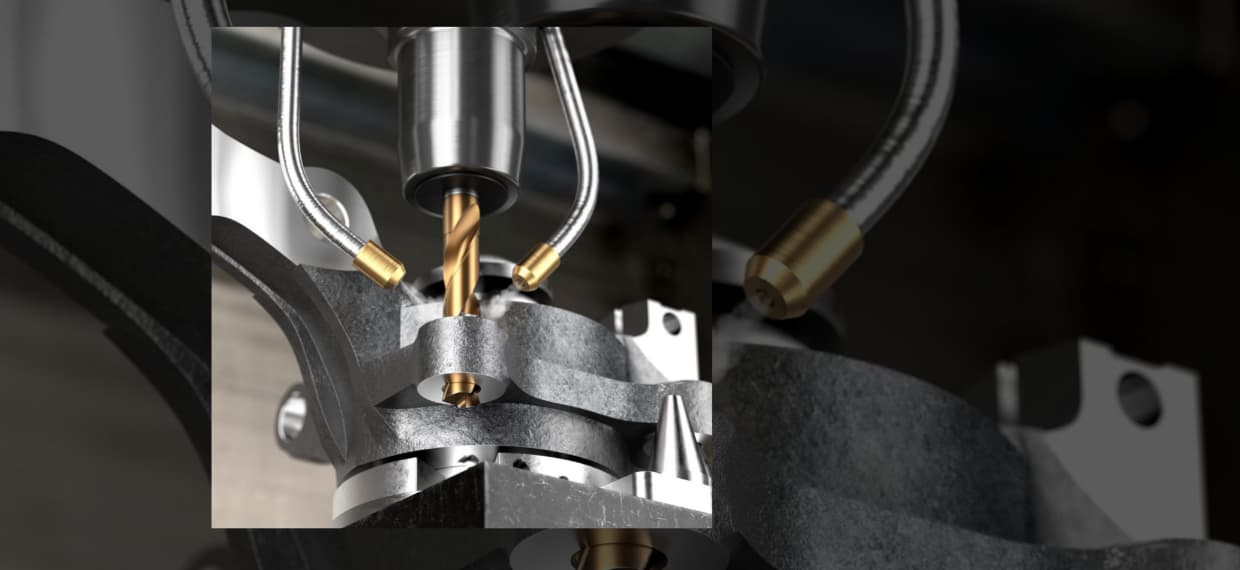 An upgraded assortment of its CoroDrill® 860 solid carbide drill has been launched by Sandvik Coromant to offer customers improved productivity in drilling steel. The advanced -PM geometry offers high-performance drilling in ISO P steels while significantly improving tool life. 
The CoroDrill® 860 with -PM geometry features a new grade, with an improved multi-layer physical vapour deposition (PVD) coating. The results are enhanced wear resistance, better tool life and an overall increase in productivity and thereby reduced cost-per-component. The drill is ideally suited to applications in the automotive, general engineering, die and mould and power generation industries.
The tool is available in standard stocked diameters from 3mm (0.12 inch) to 16mm (0.63 inch). Tailor made tools are also available to customise the drill to match specific users' machining requirements. 
To extend the tool life and to support a more sustainable machining strategy, the CoroDrill® 860-PM is suitable for the Sandvik Coromant tool reconditioning program. Following end of life, the tool can enter the Sandvik Coromant recycling program.
Sandvik Coromant global product manager James Thorpe said: "We are always upgrading our offer and understand that improved productivity along with achieving lower cost per component are two of our customers' major requirements. The introduction of this next generation solid carbide drill with an improved PVD coating will enable customers to improve process security, productivity, quality and cost."