Published 17-02-2020
| Article appears in February 2020 Issue
DRILL BIT MAKER HAMMERS HOME THE IMPORTANCE OF SUPPORT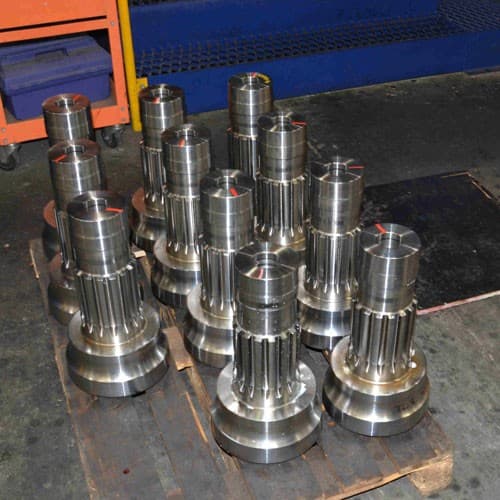 While the Western Australian mining industry has become synonymous with boom and bust cycles of investment, one multinational company serving the sector is increasing its local manufacturing output to satisfy WA miners' continuing demands for drill bits.
With its headquarters in Shannon, Ireland, Mincon Group manufactures on a truly global scale. This includes operations in South Africa, the USA, Canada and Australia.
The company's growth over the past five years has been spectacular, with multiple acquisitions worldwide.
However, it maintains a philosophy of keeping full control over every crucial step of the manufacturing process, for each product in its range. This approach allows it to meet local demand and adapt to customer requirements.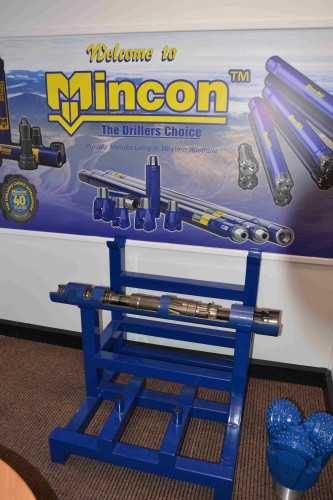 The Mincon Rockdrills manufacturing facility in the Perth suburb of Welshpool is part of the global Mincon organisation that spans five continents, producing almost everything for drilling rock "from the drill rig downwards".
The Perth facility has specialised in hammer drill bits for the exploration market for some years, and is still the company's centre of excellence in that market.
Production drill bits
More recently, though, it has expanded into the production of the physically larger production drill bits demanded by iron ore miners who are in full production. And in doing so, it has begun to manufacture products in Australia that have previously been imported from Mincon Rockdrills USA.
This expansion has coincided with a change to the makeup of the machine shop at Welshpool.
A reduction in the level of support provided by the company's previous preferred machine supplier led the Mincon team to investigate alternative suppliers. And with other manufacturing operations within the group favouring the Doosan brand of CNC machine tools, the decision was made to investigate the Korean machine maker's range, available throughout Australia from Hare & Forbes Machineryhouse.
Mincon Australia Group Technical Manager Carl Blundell explains: "You can't manufacture on this scale without proper back-up.
"Our Shannon headquarters machine shop gets great service from the local Doosan agent, and so do our colleagues at Mincon Rockdrills USA.
"Hare & Forbes supports our machines locally from its Perth office, so we don't have to wait for support if something does go wrong. And that keeps our downtime to a minimum."
The first arrival was a Doosan DNM6700 vertical machining centre with a rotary table. This was followed swiftly by a large horizontal machining centre. The Doosan NHM8000 has twin rotary tables on each pallet.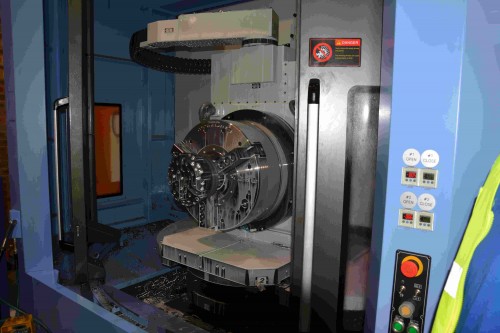 Inside the Doosan NHM8000 
The latest additions to the machine shop have been: a Doosan Puma 5100LYC horizontal turning centre with extra-large 275mm spindle bore, a pneumatic chuck and a 1000psi coolant system; and Doosan Puma 3100XLY CNC lathe with programmable steady rest and a similar 1000psi coolant system.
Blundell admits that the extra-large bore on the Puma 5100LYC is something of an "overkill" for the bits that Mincon is currently making. "But there's more to come," he says alluding to future product developments
.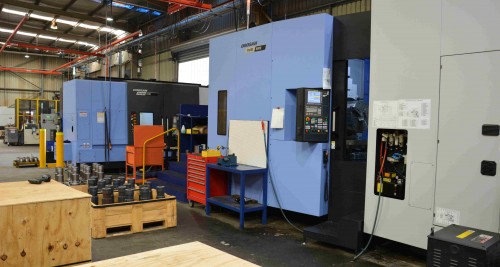 The drill bits are manufactured from an alloy steel, perhaps surprisingly a material that originates from the aerospace sector. The barstock (and in some cases forgings) is pretty easy to mill in its raw state, but becomes considerably harder after heat treatment.
However, Carl Blundell confirms that the Doosan mills have more than enough power to deal with the semi-finished heat-treated drill bits.
One feature of all the Doosan machines at all the Mincon facilities worldwide is the use of the same Fanuc CNC controller, which provides a uniform programming and control environment that makes it easy for operators to master multiple machines.
So does the company share programs between manufacturing operations? Unfortunately, the answer is no, even when a design like a production drill bit moves from the USA to Australia. "That would be an ideal situation," says Carl Blundell ruefully, "but the products are not identical – the Americans are Imperial, but we of course are metric!"
Overall, the four Doosan machines have proved their worth at Mincon Australia. Carl Blundell describes them a "value for money and proven to do the job."
But it is the support from Hare & Forbes that is the deal-clincher, and the true reason why, as Blundell says, "any future machine purchases are likely to come from the same source."
Mincon Rockdrills
www.mincon.com
Hare & Forbes Machineryhouse
www.machineryhouse.com.au