Dozens injured in China Landslide
09-05-2016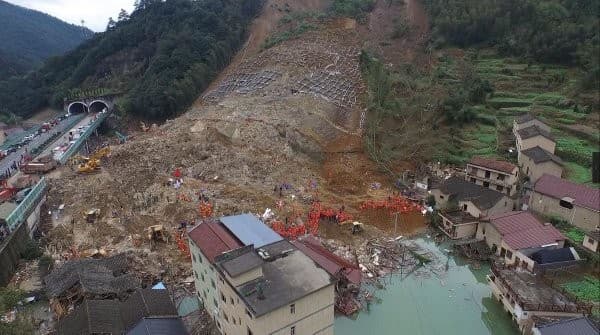 More than 34 people have been declared missing after heavy rain triggered a landslide at a construction site in China's south-eastern provenance.
Another seven have also been injured when the landslide struck a temporary shelter.
As of now no deaths have been confirmed.
100,000 cubic metres of debris flowed downhill during the heavy rain into the Taining County that buried a power station that was under construction.
China's President Xi Jinping had urged "maximum efforts" to rescue the workers.
Deadly landslides are common in China.