DOUBLE SKIN INSULATED CABINET STAYS COOL OUTDOORS
01-06-2018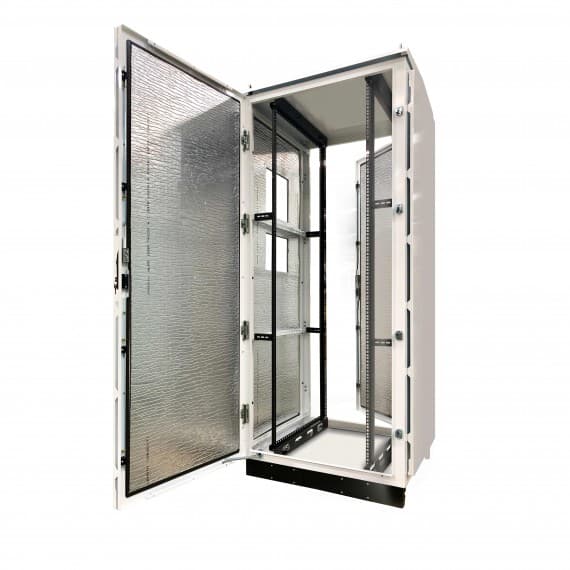 MFB has enhanced its S280 industrial cabinet with the option of lining the enclosure with thermobreak insulation foam to reduce the amount of heat entering into the cabinet.
For additional protection, the cabinet can be specified with double skins on all doors and sides, together with a side-mounted filterless maintenance-free air conditioner, making it perfect for remote outdoor applications.
The S280 cabinet is available in various sizes from 12 to 45RU, with options for free standing or wall mounting depending on application requirements.
These cabinets are fabricated from steel with a continuous welded construction, making them extremely robust. Standard units are constructed from mild steel, but different grades of stainless steel are available to suit differing environmental conditions. Ingress protection up to IP66 can be specified.
MFB Products
03 9801 1044
www.mfb.com.au