DOUBLE MILESTONE FOR LEADING AUSTRALIAN FOOD COMPANY
22-09-2014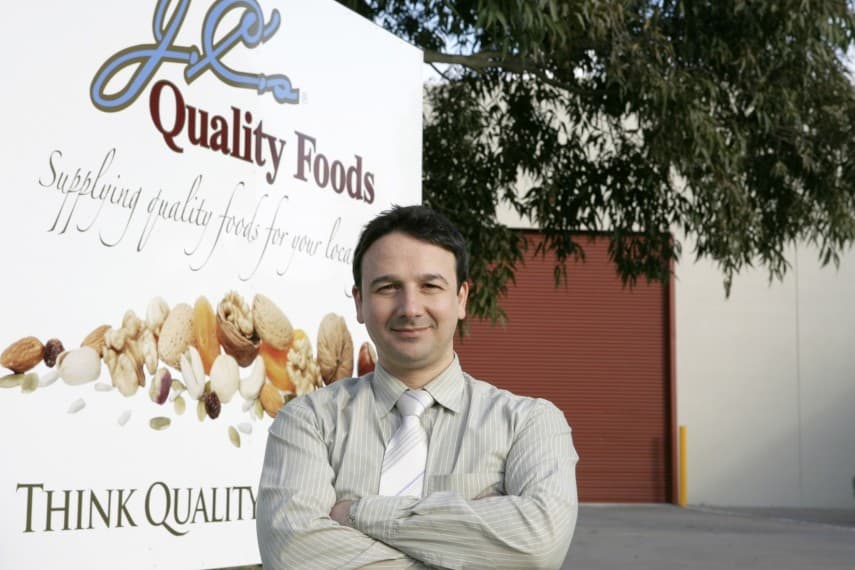 This month JC's Quality Foods celebrates its 20th anniversary and the milestone of having more than 1000 different products in its catalogue.
JC's is a leading Australian-owned company manufacturing and packing nuts, dried fruit and other ingredients in Australia for independent retailers.
Its products are available in more than 6,000 outlets around Australia and exported to six Asian countries including China.
What's impressive is that this success has been achieved without any JC's branded products sold in any of the major supermarkets.
Managing director and founder of JC's Quality Foods, Joseph (Joe) Cannatelli, is passionate about supplying independent businesses.
He said all J.C.'s branded products are sold through greengrocers and independent supermarkets, service stations and convenience stores, Officeworks, vending machines and provided on Australian domestic airlines.
"Underpinning every aspect in our business is loyalty. To our customers firstly, who are small business owners, to Australian growers who supply nuts and dried fruits and thirdly to the consumers who are loyal to the brand."
When Joe started the business in 1994 with one product — a fruit bar — and Joe's parents' 1980 Commodore as a delivery vehicle, little did he realise where it would be 20 years later. Based in Knoxfield, in Melbourne's east, it currently employs 125 people who work from two large modern facilities.
"Innovation is a keystone to business success with new products introduced on a regular basis. Our most recent new product range, JC's Snack Packs, has been really well accepted by our retailers and their customers. We are continually innovating with new product categories and line extensions."
JC's supports Australian growers as much as possible, purchasing Australian almonds, walnuts, macadamias, peanuts, sultanas, organic prunes, honey and popcorn.
At JC's the old-fashioned way of selling is alive and well.
The company has proved that relationships still count in the retail world.
There's no phone selling. JC's has sales representatives who visit each shop or store and do an audit of stock, see what needs ordering, talk to the owner about new products and recommend any changes.
"Our customers, whether they are a greengrocer, an independent supermarket, butcher or deli, have to run their business and make sure they have the best quality products for their customer and at a good price that they pass on to their customers.
"I'm proud that the company is delivering something that is quite difficult for most businesses: excellent service, first class quality and value. Anyone can do price, but value, service and quality combined is much more important."
JC's Quality Foods
Ph: 03 9764 0517