DOUBLE GEARS ARE MADE TO ORDER
08-05-2018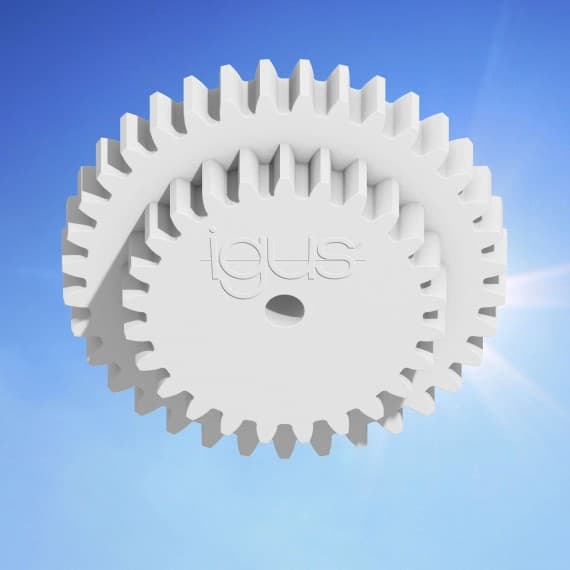 Treotham Automation is offering speedy access to custom-made double gears made from lubrication-free high-performance plastics. Using the igus online configurator, machine builders can upload the CAD data to be processed by the igus 3D printing service.
Double gears are an essential part of many machine designs, particularly when force, torque or speed in gears need to be changed over more than one stage. The plastic components can be quiet running and durable, but only if the tooth geometry is perfect.
Because this type of gearing is so geometrically complex, even slight inaccuracies will increase the wear and the noise. But now, using the online gear configurator from igus, double gears can be designed automatically in a few seconds and ordered through Treotham.
The configurator can be used to design both simple and double gears. The designer only needs to select the appropriate gear module and set the number of teeth and the transmission of torque - such as one flattened hole, a square bore or hole with keyway. The configurator automatically uses the data to create the 3D model of the double gear with optimally modelled involute gear teeth, guaranteeing quiet and long-lasting operation.
The gears from the 3D printer are robust and wear-resistant - thanks to the lubrication and maintenance free material iglidur I6 specifically developed for gears. In-house testing of iglidur I6 gears has shown no measurable wear after a million cycles at 5N/m torque and 12rpm.
Treotham Automation
1300 65 75 64
www.treotham.com.au