Published 03-06-2021
| Article appears in June 2021 Issue
Double Diamond expandable barrier makes life hard for thieves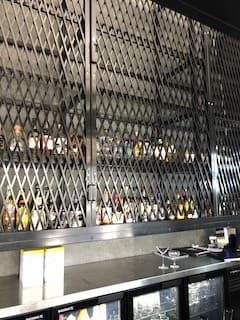 ATDC'S S04 Double Diamond expandable barrier is a heavy-duty barrier designed to combat theft and loss of goods from businesses.
This lockable steel barrier has a heavy-duty mesh infill with a tightly woven lattice configuration which restricts anyone reaching through the barrier to reach merchandise and goods.
When unlocked, it folds back neatly out of the way so as not to impede the opening that it is securing. The tightly woven mesh also restricts people's ability to gain a foothold and climb over the barrier.
ATDC recently completed a successful installation for the Thynk Café and Bar in Beresfield, NSW, where the door is being used to enclose the whiskey cabinet in the bar area.
1800657435 – https://www.trellisdoors.com.au/product/commercial-security/security-scr...