Published 29-09-2020
| Article appears in August 2020 Issue
A DOORWAY TO LOCAL QUALITY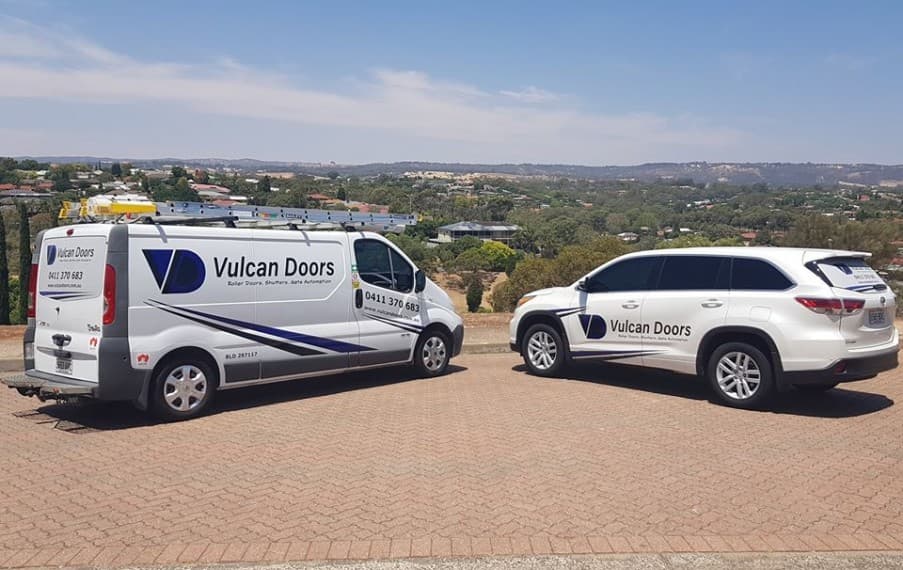 Buying and fitting commercial, industrial or even domestic doors is an experience that can
swing one of two ways.
With the big companies, you'll often spend a fortune for impersonal service that's just good enough.
Look beyond the big brands, however, and you'll discover the kind of personal and professional touch you only get from a family owned and operated business.
That's exactly what you get from Vulcan Doors, a South Australian family company with over 12 years' experience in the commercial and industrial door industry.
From automated gates and roller doors to bollards and shutters, Vulcan has the know-how and the experience to close the threshold.
Every step of the way, from quoting to installation, Vulcan prioritises safety, professionalism and quality customer service. The Vulcan team works closely with clients to ensure all WHS
and administrative needs are met.
One thing that can be the undoing of any door project is carelessness when it comes to Australian Standards and Building Codes.
Your service provider may claim to be fully qualified, but do they hold current police checks.
Do they have the required electrical licence for work on commercial motors.
With Vulcan, you can rest assured these problems won't arise.
The team is fully equipped with current police checks, DCSI clearances, B-Class electrical licences, White Cards and High-Risk licences.
Vulcan will ensure all WHS and administrative needs are met so you don't have to.
Vulcan also places products from only the most reputable and trusted brands into the skilled hands of its staff, and as a result, will not install doors pre-purchased by customers.
Whether you're starting from scratch or you need to fix what's there, call Vulcan and discover the difference in cost and quality a local business can offer.
Vulcan Doors
0411 370 683
www.vulcandoors.com.au